I have been asked, by Tracker Software Support, if I am using a 32 bit or 64 bit version of Internet Explorer (IE), but I don't know. How can I find out?
Microsoft Windows 64 bit Operating Systems ship with 2 versions of Internet Explorer, 32 and 64 bit.
Simply go to the Help --> About Internet Explorer, window and look for "64-bit Edition" If it is absent you are running the 32 bit version of IE.
32-bit Internet Explorer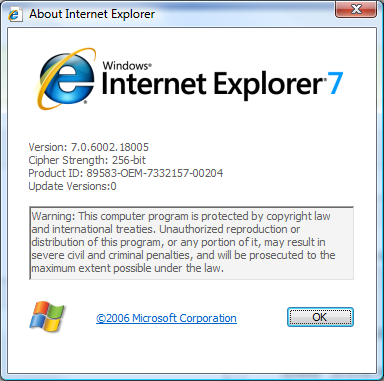 64-bit Internet Explorer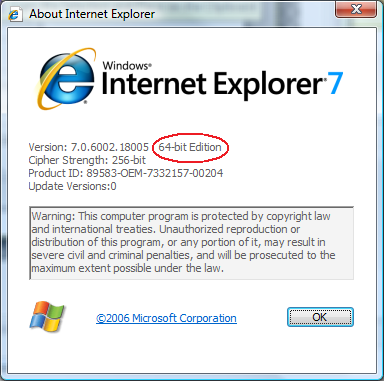 Later Versions
In later versions of Internet Explorer (10 + 11), Microsoft have changed the way that this works. If you have a 32-bit installation of Windows, then you will be using 32-bit Internet Explorer,
If, however, you have a 64-bit installation of Windows, then it gets a little more complicated. As you can see from the screen-shots below, when first installed, Windows comes with Internet Explorer built in and, also by default, will install both the 32-bit and 64-bit application: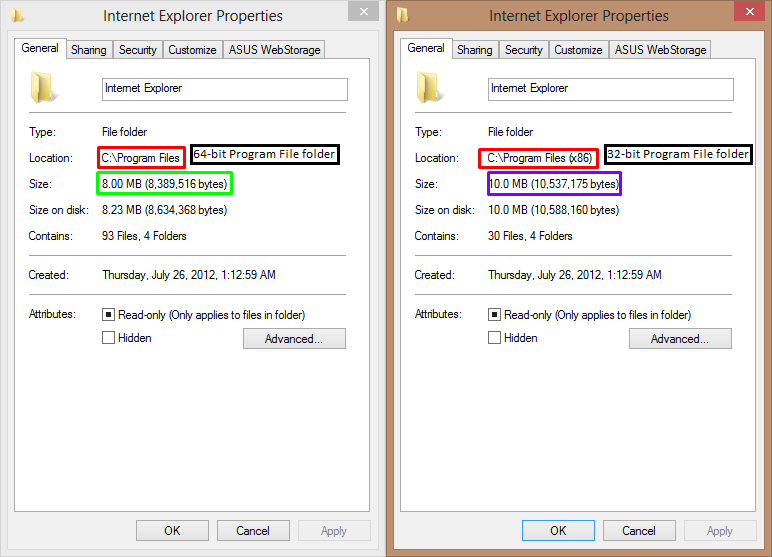 Ordinarily, Internet Explorer seems to start a 64-bit process, but sometimes (not always) creates a new process for each new tab/window that is 32-bit. As you can see here, I have one 64-bit process, which is the main "frame":

Then 2 of the other 4 tabs that I have open, are 32-bit:

So how did I find this out? I downloaded Process Explorer, then searched for Internet Explorer. You can tell whether or not the processes are 32-bit, because it is running the 32-bit application from within Program Files (x86 [32-bit]). If you would like something a little more concrete, you can right click the process and hit "Properties" in Process Explorer, then look for the image type: