PayPal payment processing - Service reinstated and under review.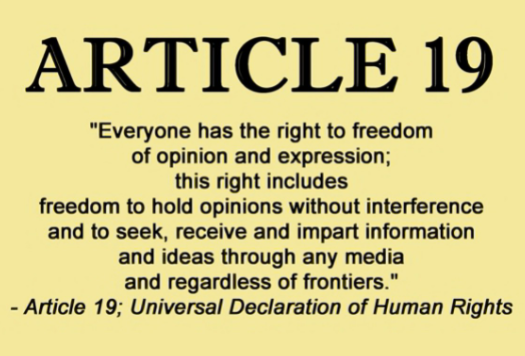 Update : 28th September, 2022. Service Reinstated.

Late on Monday 26th September after considerable public pressure, 1000's closing their PayPal accounts and even questions raised in Parliament by several MP's, PayPal announced it had reversed its decision to block payments being made to several organization's and was reinstating their accounts.

We have therefore decided to reinstate (for now) our own access to payments by PayPal until we have had an opportunity to fully consider the long term implications of supporting PayPal by using their service and watching the story unfold. There is a considerable movement to introduce legislation to protect businesses' and the Public from being 'demonetized' for 'politically' motivated reasons by financial institutions and we support this whole heartedly as explained below.

You can also see more on this story by the founder of the Free Speech Union, Toby young here;

--------------------------------------------------------------------------------------------------------------------------------------------

PayPal payment processing service suspension announcement.We would like to forewarn all of our clients that we are reconsidering our relationship with PayPal as a payment processor and intend to suspend offering PayPal as an option for making payments to us as from Monday 26th September, 2022. PayPal is increasingly using its services as a weapon to silence commentators, journalists and news media that the PayPal management deem as having beliefs or opinions of a social or political nature it does not agree with and withdrawing its services to deny funding and thereby infringe the legal right of such parties to challenge authority and freely speak about controversial issues of interest to the public that require mature and peaceful debate.

Just this week, PayPal has withdrawn its payment processing services from the Free Speech Union in the United Kingdom - more information is available here.

You can of course continue to make your purchase using your Credit/Debit Card using the alternate 'ShareIT payment processor with whom we have worked for over 20 years. Or, should you prefer - you may also pay us direct offline via Bank Wire Transfer, accordingly for our European clients where the banks have an inexpensive and efficient inter bank transfer process - we have now reduced the minimum order value for our Euro clients for the Bank Wire Transfer method to just Euro's E25.00.

We believe it is the right of every individual to freely think and voice opinions that may offend or challenge others - provided those thoughts and opinions do not breach the law and do not incite others to violence or actions which may be genuinely harmful to others. It is not for the management of 'Big Tech' and social media organizations to discriminate and decide who may or may not be heard - those decisions are for society itself via our democratically elected representatives.

We have not taken this decision lightly as we process $millions via PayPal annually - however, we feel the right to FREE SPEECH is a fundamental and paramount freedom in any democratic society and big business has no place (however well-intentioned) in policing who has or has not the right to express their beliefs.

If you agree with us that PayPal and other payment processing firms should not 'weaponize' their services as a social or political tool to 'correct' the thoughts and voices of FREE People in a legitimate debate and discussion of controversial subjects in democratic countries - please do contact their Chief Executive Mr Belloc via email : vbelloc@paypal.com and let him know - we have !

We sincerely apologize for any inconvenience this may cause our clients and will review this decision from time to time in the hope that PayPal and others see how wrong such actions are in a free society."

Thank you as always for your support and understanding.
Back to all News, Press & Events