Back to Articles List
How do I use the PDF-XChange Editor plugin in the Google Chrome web browser?
Question
How do I use the PDF-XChange Editor plug-in to view PDF Files in the Google Chrome web browser?
Answer
Unfortunately the settings in Google Chrome changed its handling and it is no longer possible to determine the default PDF viewer when documents are viewed online.
However, it is possible to change the settings so that documents are downloaded instead of being viewed online:
1. Open Google Chrome and click the ellipsis icon in the upper right corner, then click Settings in the submenu: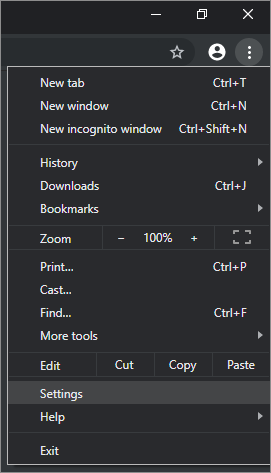 The Google Chrome settings page will open.
Note that Google has made a habit of changing the location of these settings frequently. If a setting is not where we describe it below, and you cannot locate it, please Email Support@tracker-software.com so we can help you locate its new home and update this article.
2. On the Left of the page and click Privacy and Security and then click Site Settings.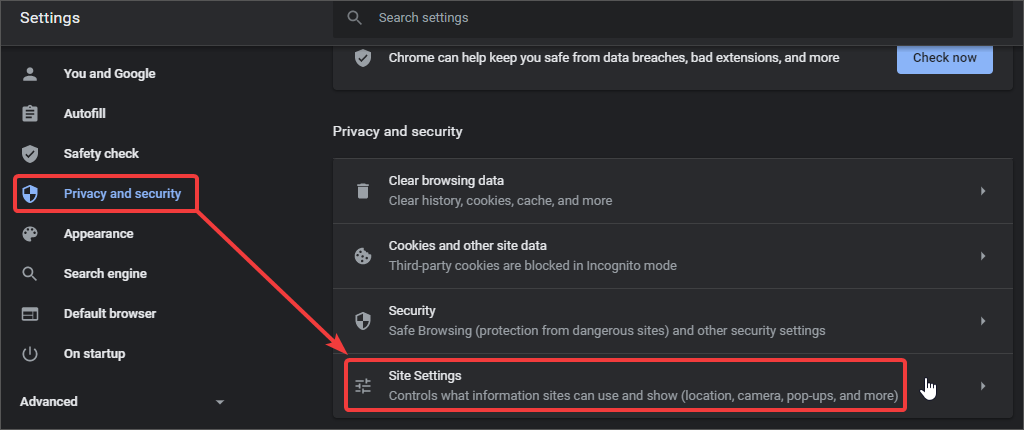 3. Scroll through the page that appears, and click "additional Content Settings", then choose PDF Documents.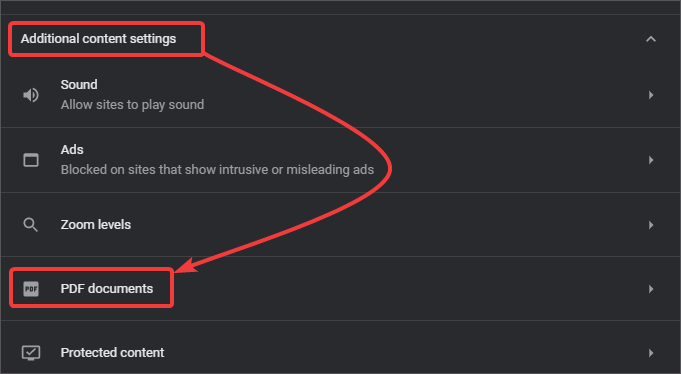 4. Enable the Download PDF files instead of automatically opening them in Chrome option.

Now that this is complete, Google Chrome will download PDF documents for you to open in our PDF-XChange Editor in the future.