I have a problem with the Highlight Text Tool adding a highlight which covers the text.
Knowledge Base Article:

KB305

Created On:

Apr 15, 2011 07:30 AM

Last Modified:

: Jan 22, 2013 01:31 PM

10009 visit(s)
The Highlight Text Tool now adds a highlight which covers the text - the yellow is in front of the text instead of behind.

When I save the document and display it in Adobe Reader, the highlight is behind the text. When I reopen the document in PDF-XChange Viewer, the highlight still covers the text.

The most likely cause is that the "blending Mode" for the Highlight text tool has been switched to "Normal" rather than "Multiply"

Check that you have the "Properties Toolbar enabled by right clicking an unused portion of the Tool bar (CTRL+E)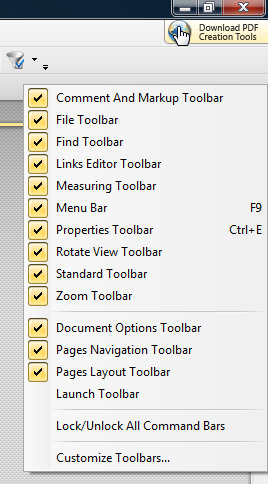 and with your highlight selected, use it to change the blend mode and this should help in resolving the problem: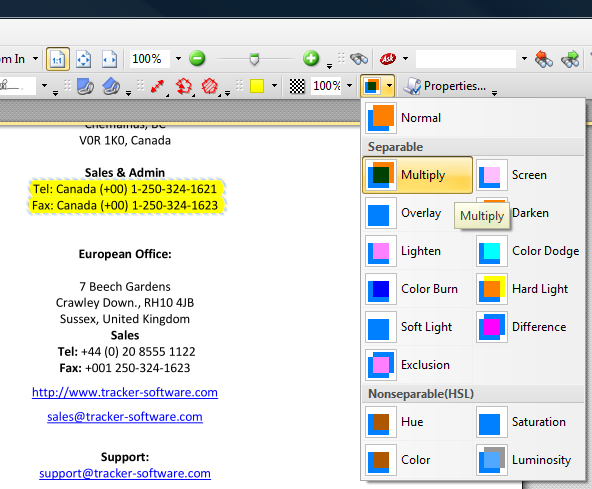 Though it may be necessary to "Set the Current Appearance as Default" by right clicking on the highlighted text, then selecting the option from the list that appears.