Back to Articles List
How do I save and access customized tool styles in PDF-XChange Editor?
Question:
How do I save and access customized tool styles in PDF-XChange Editor?
Answer:
Save Customized Tools
The Comment Styles Palette is used to save customized tools. Follow the steps below to open and utilize the Comment Styles Palette:
1. Right click on the desired tool (in this example we will use the Highlight Text tool).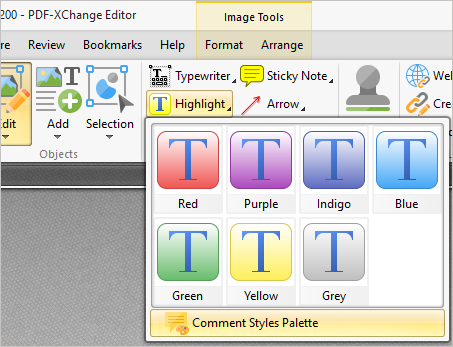 2. Click Comment Styles Palette in the submenu. The Comment Styles Palette will open: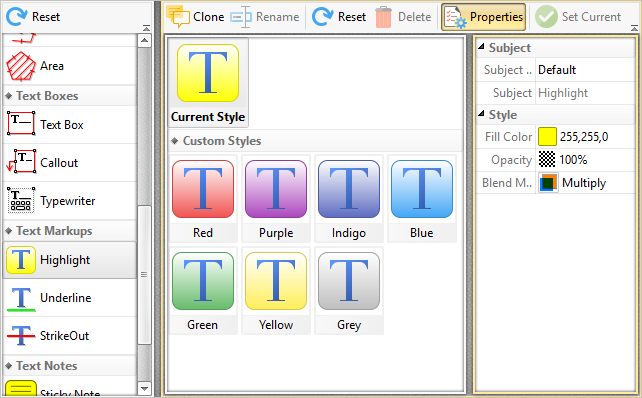 The Comment Styles Palette details existing styles for all customizable annotation tools.
Use the list on the left to select annotation formats, then click Properties and use the properties pane on the right to edit the style properties. Note that the properties available vary depending on the annotation format. They are detailed in the annotation styles section of the manual, which is available here.
Click Clone to copy and customize existing styles.
Click Reset to revert customized styles to their default settings, and Delete to delete them.
Click Rename to give styles a new name.
Click Set Current to set the selected style as the active style in PDF-XChange Editor.
The Comment Styles Palette can be used to save multiple variations of annotation styles for convenient use. For example, the Highlight Text Tool can be cloned multiple times to create highlighters of a range of colors:
1. Open the Comment Styles Palette as detailed above.
2. Scroll down the list of annotation formats and select the Highlight Text Tool, then click Clone: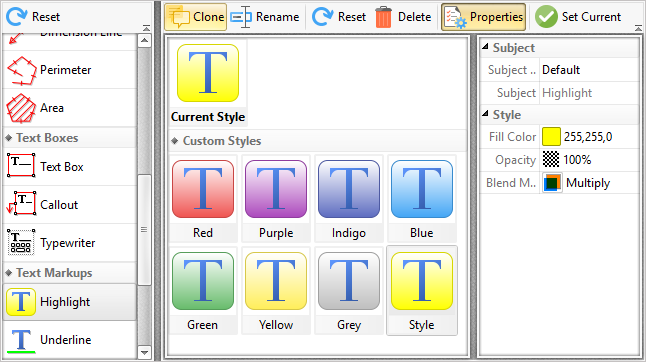 3. Use the Fill Color property to change the color of the highlight, and then click Rename to give the style an appropriate name.
4. Repeat the process until all desired styles have been created: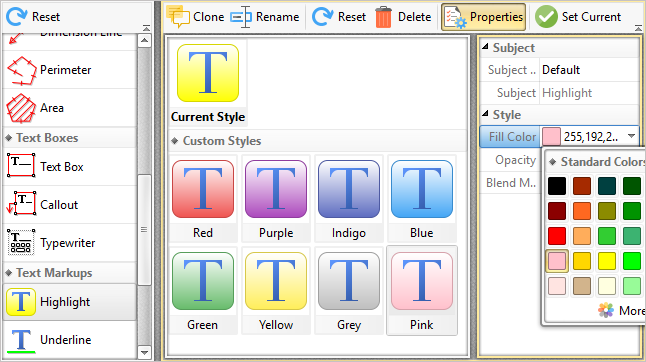 Access Customized Tools
The simplest method to access custom tools is to right-click the Highlighter tool in the interface, and then select the customized tool: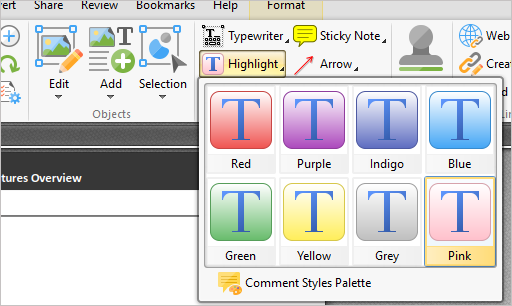 Alternatively, you can create a shortcut on the user interface and/or set up keyboard shortcut for the new tool:
1. Right cick any blank space on the Ribbon UI, then click Customize Toolbars: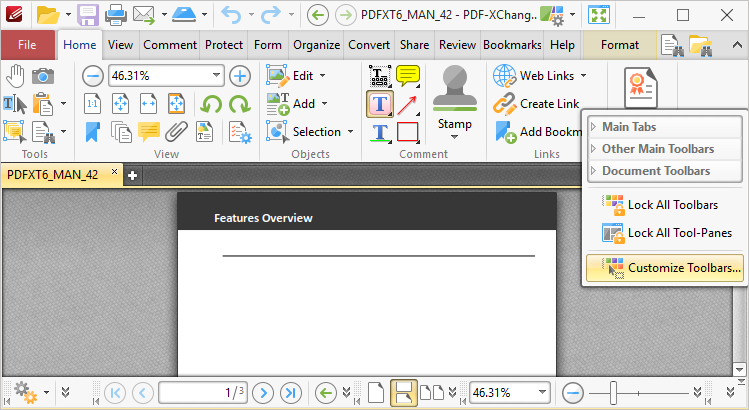 The Customize Toolbars dialog box will open.
2. Click the Commands tab, then enter the name of the desired command/tool in the Commands text box. This example shows the Pink Highlighter style created above: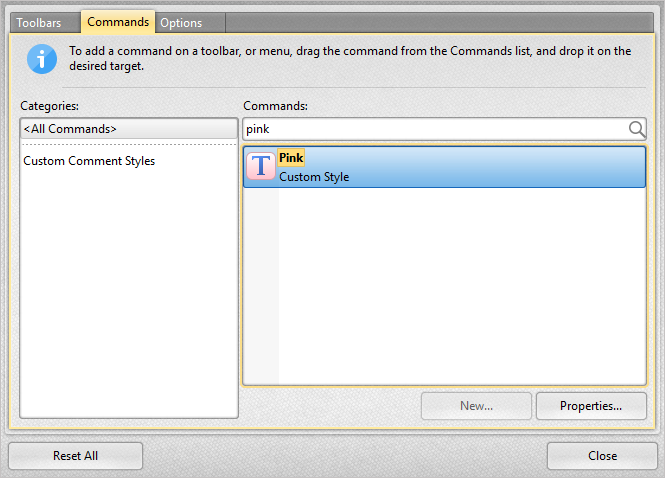 3. Click and drag the command/tool to the desired location on the user interface: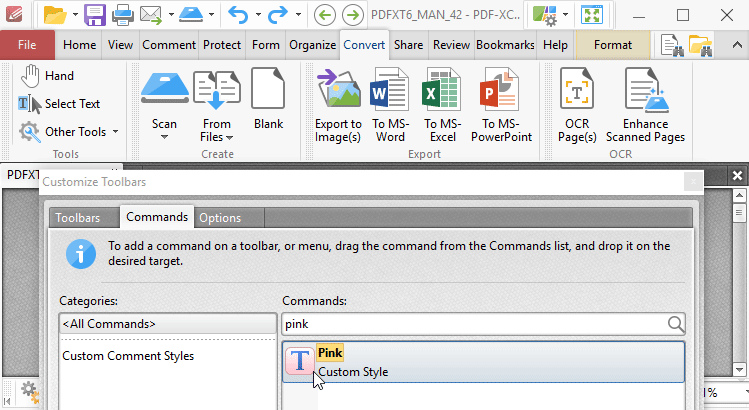 Creating Keyboard Shortcuts
Click Properties in the Customize Toolbars dialog box to create a keyboard shortcut for customized styles. The Command Properties dialog box will open: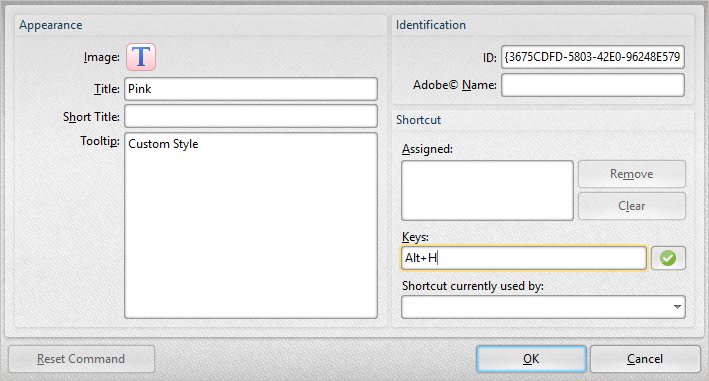 Enter the desired key combination for the shortcut in the Keys text box. (If there is an existing shortcut that uses the entered combination a warning will display in the text box below). Click the green tick icon to assign the keyboard shortcut and then click OK to create it.