Back to Articles List
How do I upload a file to the Tracker Software File service?
Symptoms:
The Tracker Software support team has asked me to send a file that is too large to send as an email attachment. I was instructed to upload a file to the "User Uploads" server, but I am unsure how to do this.
Resolution:
Follow the steps below to send files to the Tracker Software support team:
Open this link useruploads.tracker-software.support in a new tab.
The Log In page will appear: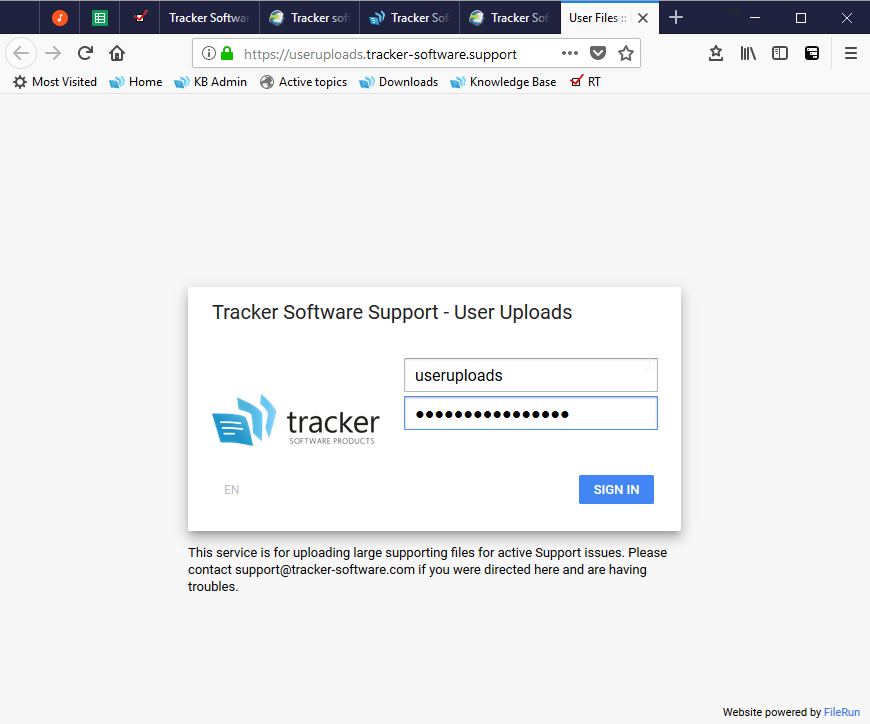 Enter the User Name useruploads, the Password LetMeUpload12321 and then click Sign In.
**Note: this is an upload only server, once the file has been sent you will not be able to modify/delete/reclaim/download any files/folders sent.
The Page below will be displayed: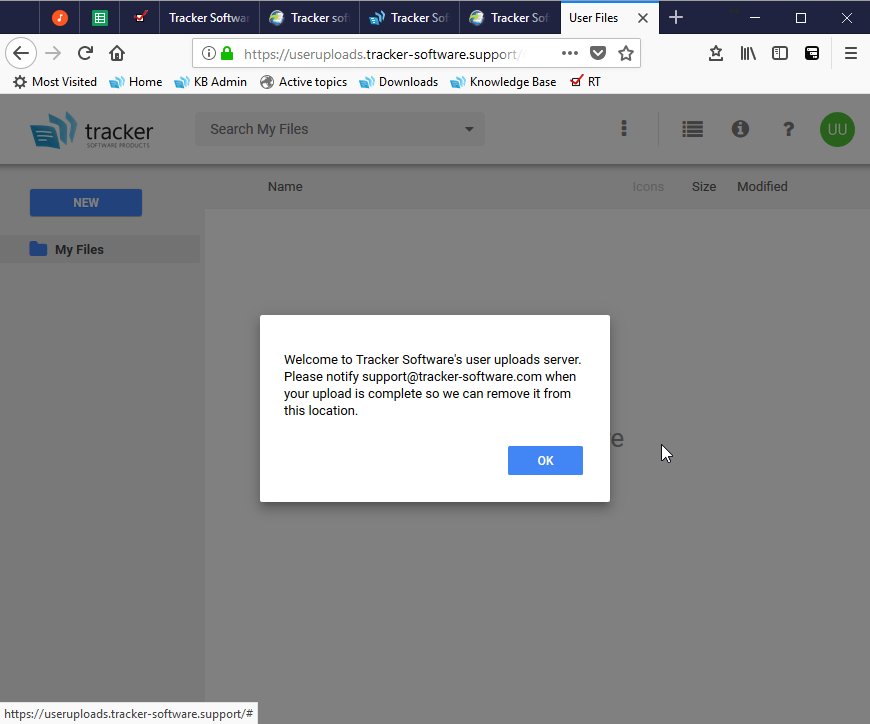 Click OK.
Drag the files that you need to send to Tracker Software onto this webpage. Please ensure that they have an appropriate name, such as your name.
Please send an Email to Support@tracker-software.com Detailing the names of the files you have uploaded so we can locate and store them appropriately.
**Note: Files uploaded for troubleshooting purposes will be stored in a secure location for the duration needed by the development and support teams until the related issue has been resolved.