How do I scan multiple pages to a single PDF document?
Knowledge Base Article:

KB354

Created On:

Jan 6, 2012 12:29 PM

Last Modified:

: Apr 4, 2014 11:53 AM

76876 visit(s)
I have a number of pages that I want to scan into a single PDF document. I get a separate PDF document for each pages and must merge these pages to get my single document. How can I scan all pages to a single document without having to merge files?
The standard UI for the scanner in PDF-Tools and PDF-XChange Viewer will only allow a single page to be scanned from a scanner platten when using the default scan inputs.
Scan Multiple pages to a single PDF using PDF-XChange Viewer

Do not use the 'scan' button or import from scanner: File --> New Document --> From Image File --> Import [button]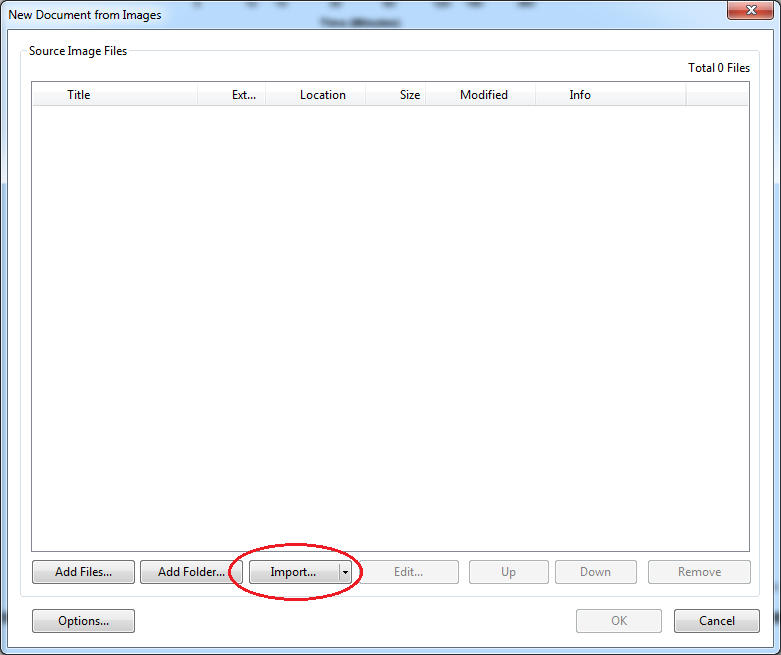 This last part is key, you must use the above button, as it will open your scanner driver interface and allow you to do your single page scan: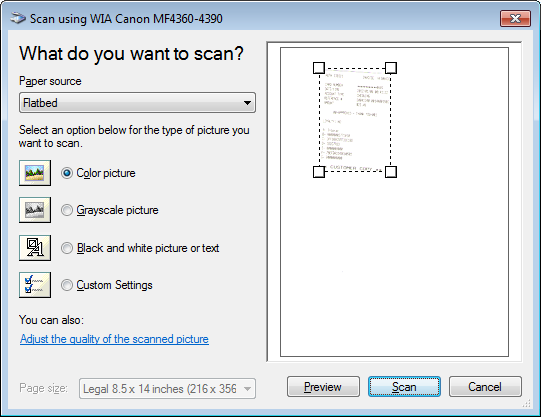 After the scan is complete, you will be returned to the 'New Document from Images' dialogue where your first page will be listed.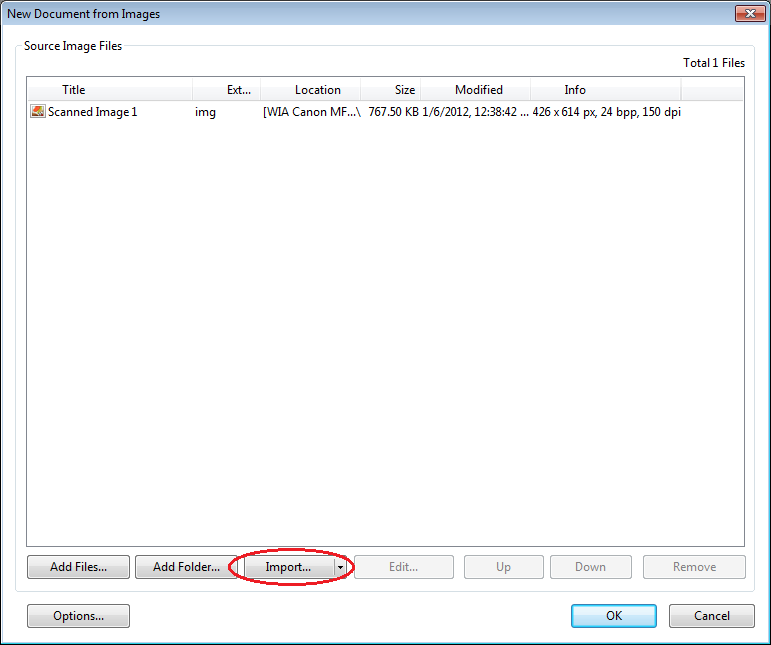 Now hit the 'Import' button again and you will get another scan. When done, this is added to the list in the 'New Document from Images' dialogue.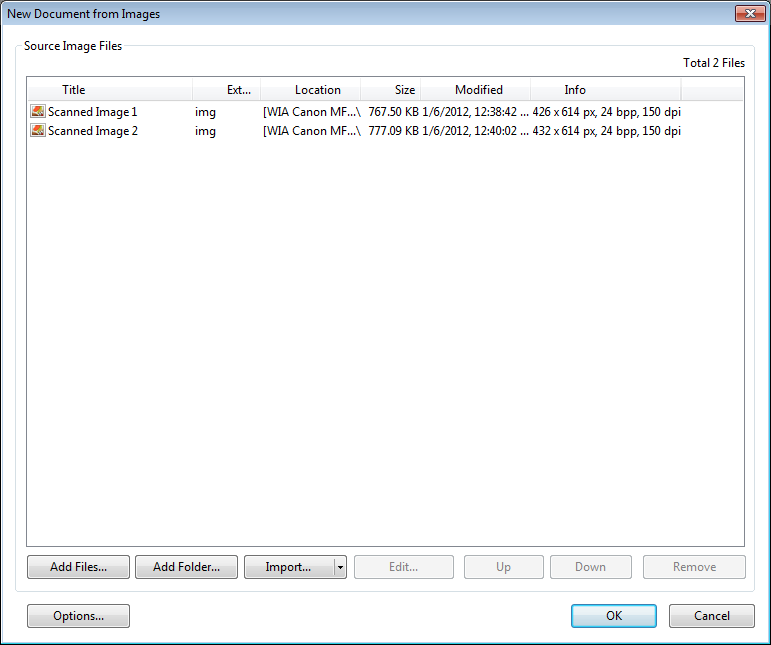 Simply keep hitting 'Import' and scanning pages until all your pages are scanned and in that list, then, on hitting OK, you will get a single PDF with all your pages.

This is simpler to do in PDF-XChange Editor

File > New document > New Document from Images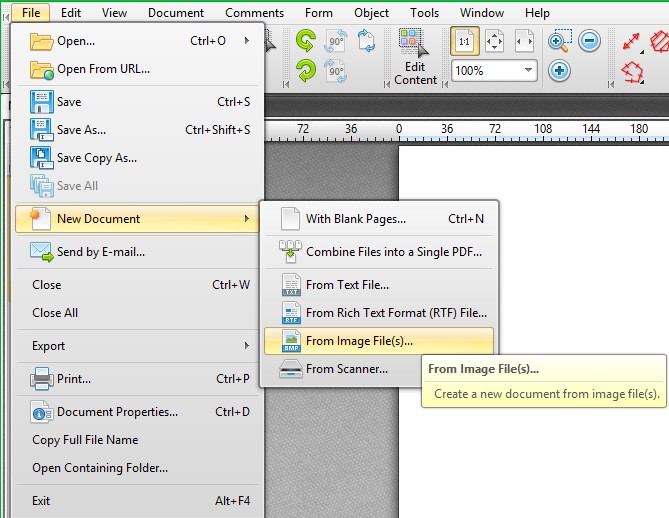 This brings up the Images to PDF dialog. Within this dialog, click import.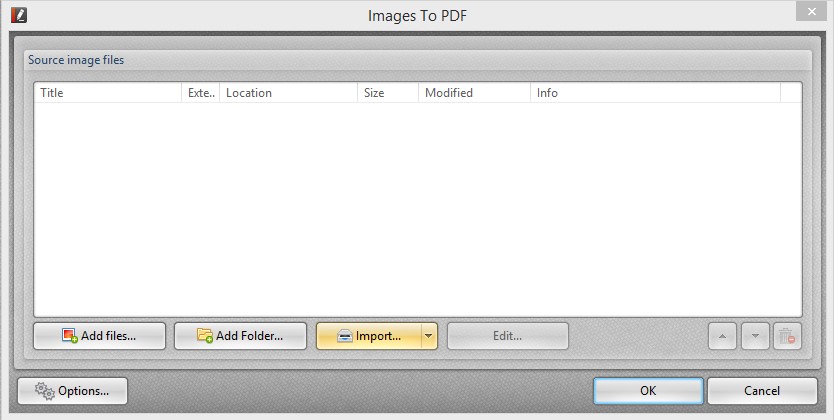 Then, unlike in the Viewer, the Editor will ask you if you are done scanning.

Repeat as necessary.