Back to Articles List
I updated my software. Why are there now watermarks on output documents?
Symptoms:
I purchased a user license. Later, when I updated the software, watermarks appeared on the output documents.
Cause:
The maintenance for the software has expired. If this happens and a newer build is installed then watermarks will appear on the output documents.
Additionally, the major version build number of the serial key must match the major version that is being installed.
Resolution:
There are two ways to resolve this issue:
The first option is to upgrade your user license:
1. Login to your account here.
2. Upgrade your license:
- If you have valid maintenance then it will be possible to upgrade for free. Click the Get free serial button:

- If you do not have valid maintenance then you can avail of a significant discount. Click the Add to Cart button:

3. Add the serial key as detailed here.
The second option is to revert to a previous version of the product that your user license covers:
1. Move to the Control panel and use the Programs section to uninstall the product.
2. Restart your PC.
3. Download and install a previous version of the product. The Tracker Software downloads page is available here.
4. Click the Previous Builds button for the required product and then select the relevant version: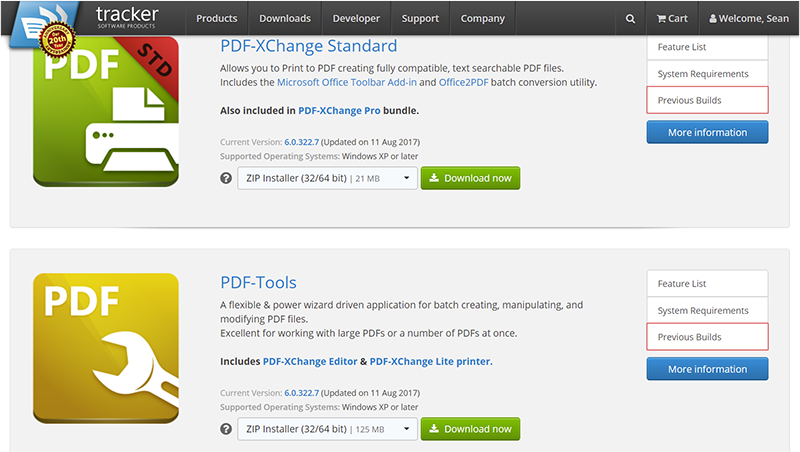 Please note that the .zip installer is the best choice for most users. It will detect the system architecture of your computer and install 32 or 64 bit components as appropriate.