Back to Articles List
How do I change the default mail client for the "Send by E-mail" feature?
Symptoms:
Thunderbird, Outlook, or another mail client is installed on my system and set as the default email client. However, when I use the "Send by E-mail" feature, a different email client is launched, or the "Internet Connection Wizard" dialog box opens.
Cause:
Your mail client is not set as the default Simple MAPI client (despite being set as the default email client).
Resolution:
Note that instructions for windows 7 and prior are available below.
Windows 8 and up
1. Open the Start menu and search for Default app Settings

2. Use the Email Dropdown to change the default to your desired mail client (for example, thunderbird).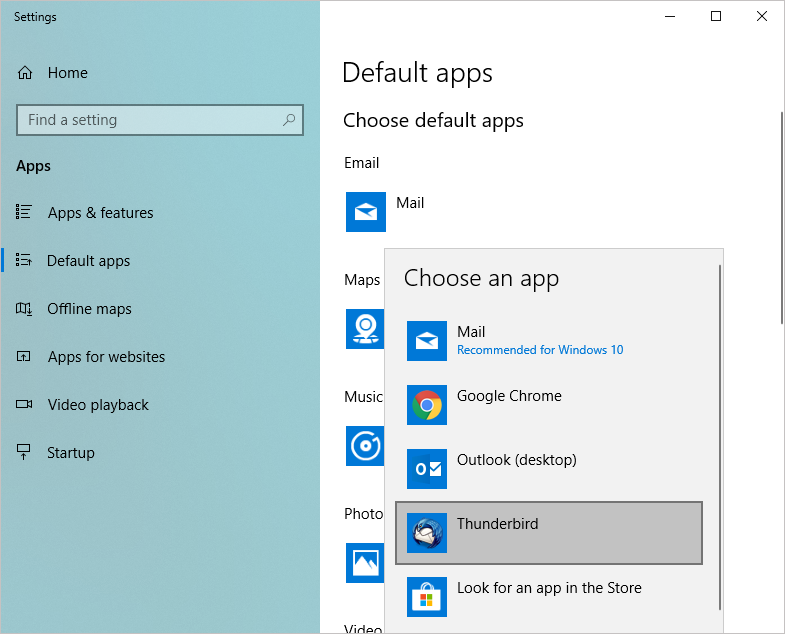 3. Close this window, and restart any application that you intend to use the "mailto:" function in (including the PDF-XChange Editor).
Windows 7 and Prior
Follow the steps below to resolve this issue:
1. Move to the Control Panel and then click the Programs tab: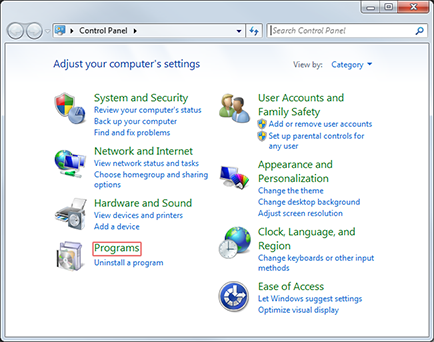 The Programs tab will open.
2. Click Set your default programs: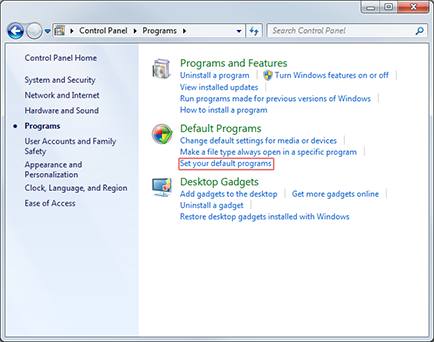 The Set your default programs tab will open.
3. Select Thunderbird in the Programs menu, then click Set this program as default: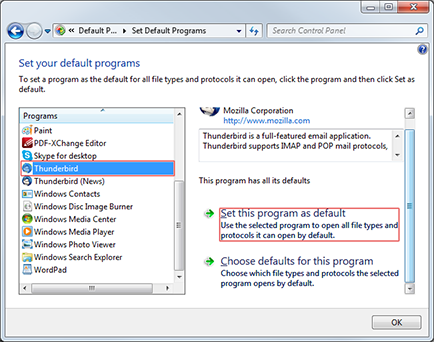 4. Click OK.