How do I Enter My Serial Key/Number Manually For the PDF-XChange Pro Bundle?
Knowledge Base Article:

KB383

Created On:

Jan 14, 2013 03:22 PM

Last Modified:

: Jun 18, 2014 12:00 PM

12955 visit(s)
I am still getting the "Click to Buy Now" watermarks, and the '6-Stepper' KB/Email hasn't worked or I want to enter my Serial Key without re-installing, how do I do this?
PDF-XChange Editor:
To Enter your Key Manually into the Editor, you can either go to Help --> Enter a Serial Key --> Copy your serial key then click add key from clipboard :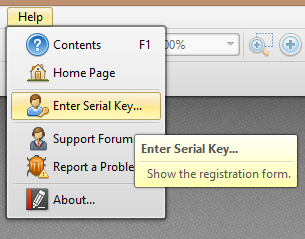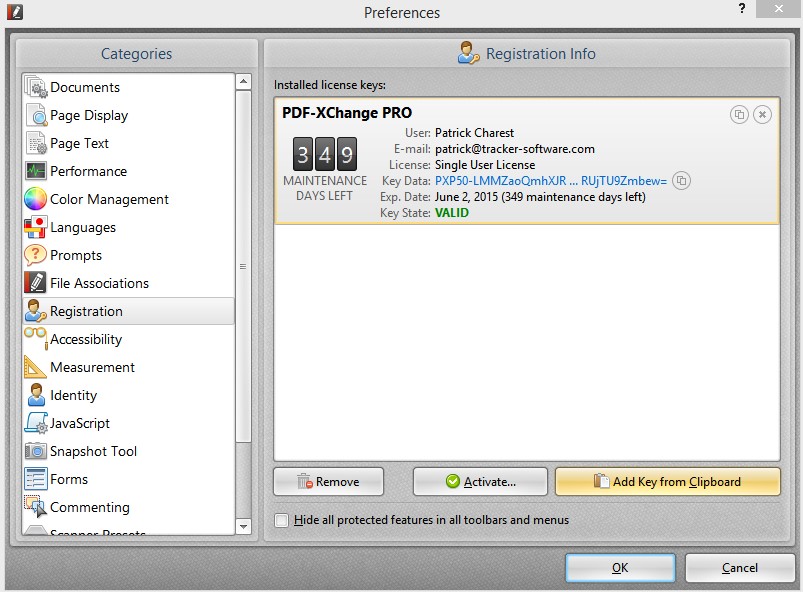 PDF-XChange Standard
To enter your key into either the Standard Print Driver, go to Start--> Devices and Printers (depending on your OS, this could be "Printers and Faxes," "Devices and Printers" or just "Printers"), then right click on the PDF-XChange Printer and select Preferences --> About [tab] --> Registration --> Copy your serial key then click add key from clipboard :

This is the same for both Versions 4/5, only the names differ (V5 = PDF-XChange Printer 2012, V4 = PDF-XChange 4.0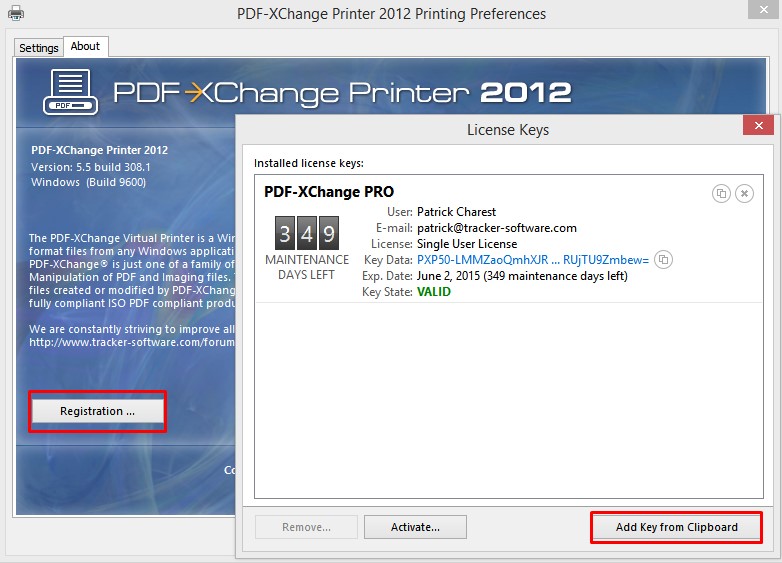 **Note: This is also the same for PDF-XChange Lite, Versions 4 and 5.
PDF-Tools
Open up PDF-Tools and hit the "Preferences" button, then go to About [tab] --> Serial Key... --> Copy your serial key then click add key from clipboard :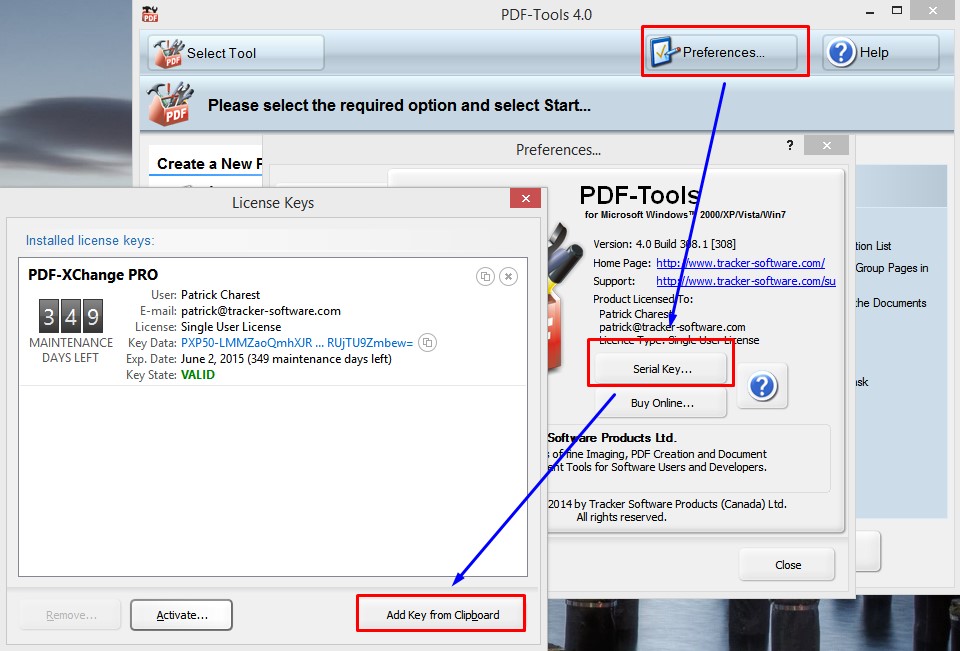 Note that in the new serial key format, in place since build 308, the key is a long string in eccess of 100 characters.
E.G.:
**Please Note: we always recommend that you do a clean installation to enter your serial key, as this will solve the potential for other conflicts; such as having installed the wrong product, and accidently using it, rather than the one that you have a license for, etc.
**If you are certain that you have followed the instructions exactly and are still receiving watermarks, then please send a sample document (with the watermarks on) via the PDF-XChange Viewer Menu option 'Help -> Report a Problem' along with your License/Serial Key (or to support@tracker-software.com) and we will endeavor to assist further.