Back to Articles List
Can I use PDF-XChange Editor to add/remove page numbering?
Question:
Can I use PDF-XChange Editor to add/remove page numbers?
Answer:
Yes - follow the steps below to add/remove page numbering in PDF-XChange Editor:
Add Page Numbering
1. On the Organize tab, click Header and Footer and then click Add:

The Add Header and Footer dialog box will open: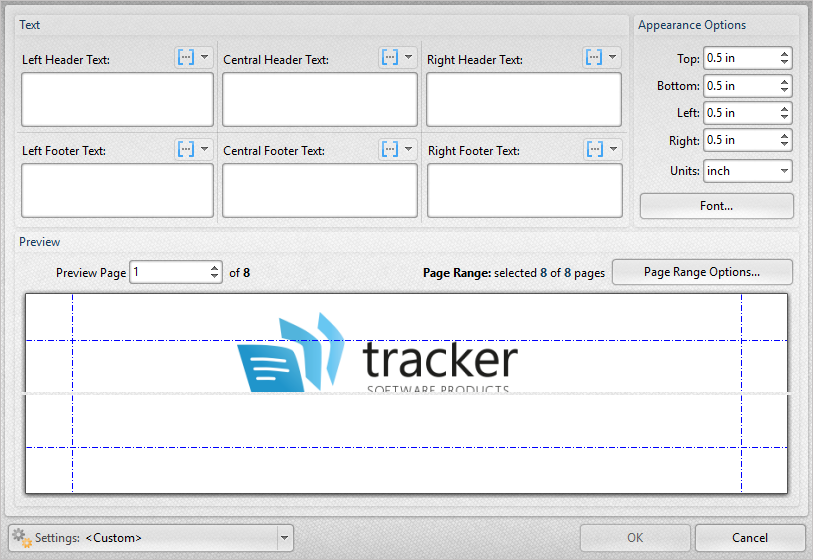 2. Click a text box to determine the location at which page numbers appear. Use the Appearance Options number boxes to adjust the location and margins,and the Page Range Options to determine the page range that will feature the page numbering.
3. Use the dropdown ellipses to select either Page Numbering Style, or Page Number.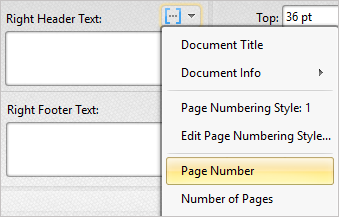 **Note, the Edit Page numbering Style function will give you a dialog to choose details such as number format, start page number (page 1 will show this number), and Page Increment.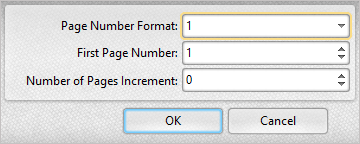 4. Click OK.
There is also a feature in PDF-XChange Editor that inserts Bates numbering into documents. See here for further information.
Remove Page Numbering
Please note that the process of removing page numbers in PDF-XChange Editor will work only in cases where the application recognizes the content to be removed, I.e. when the document is a PDF file that PDF software was used to create/number. It will not work in cases where, for example, Microsoft Word is used to create/number documents that are subsequently converted to PDF (although there is a workaround for those cases - please see further below). Follow the steps below to remove page numbering:
1. Open the Organize tab.
2. Click on Header and Footer.
3. Click Remove All.
If this process does not work, please follow the "workaround" process below.
Workaround
Please follow the steps below to remove page numbering in cases where the method detailed above does not work:
1. On the Protect tab, click Mark for Redaction:

2. Click and drag the pointer to create a box around an existing page number.
3. Move to the Home tab and click on Selection > Duplicate Annotations: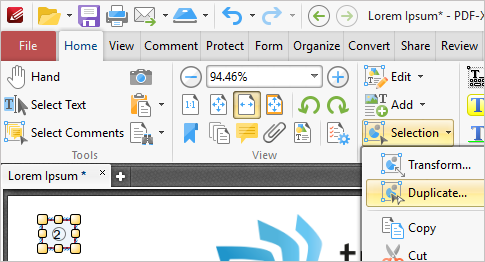 The Duplicate Annotations dialog box will open: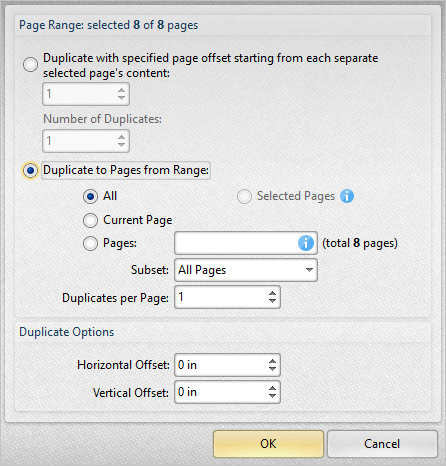 4. Select Duplicate to Pages From Range > All, and Click OK.
5. Move back to the Protect tab, and click Apply All in the Redact toolbar.

The existing page numbers will then be redacted from the document.