Back to Articles List
How do I Convert Microsoft Office documents to PDF rapidly or in a Batch?
Objective
I have a large amount of Microsoft documents that I need to convert to PDF.
Short Answer
The most efficient way to convert multiple Microsoft format documents (Word, Excel, Internet Explorer, etc.), is through PDFTools. PDFTools is available through the purchase of PDF-XChange Pro or as a standalone application.
You can also now open Word, Excel, Etc. Files directly into the PDF-XChange Editor and they will convert to PDF automatically.
Resolution
Go to PDF-Tools.

To add the files you wish to convert, Navigate to the Create PDF Category, and double-click Convert Files to PDFs.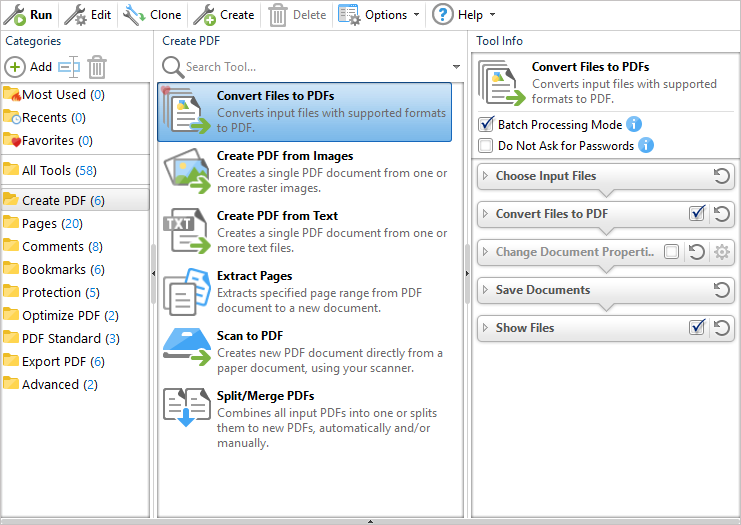 The Choose Input Files dialog will open.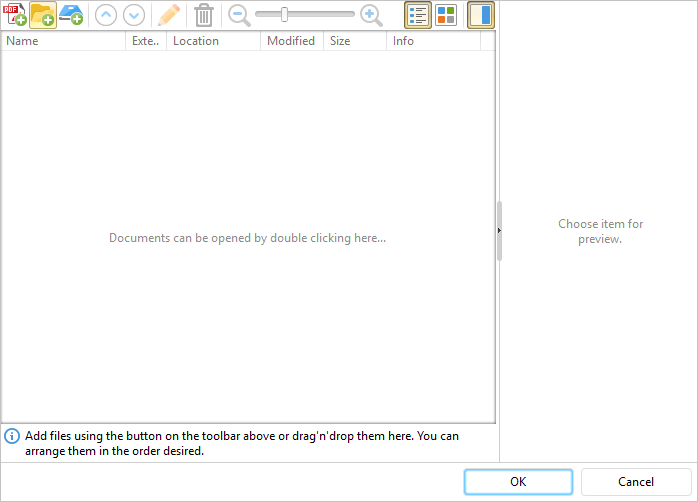 Click Add Folder... (highlighted above) or Add files. These options are in the top left of the dialog.
Then simply choose your files. (if you have chosen Add Folder, you will see a blank browser).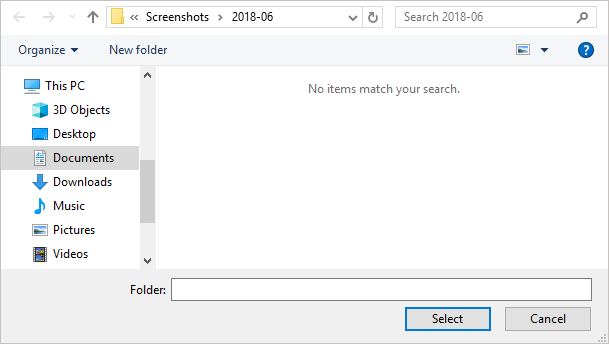 Once you have selected the folder/files you wish to convert, click Select (The Add Folder option will appear empty, as you are selecting the folder as a whole).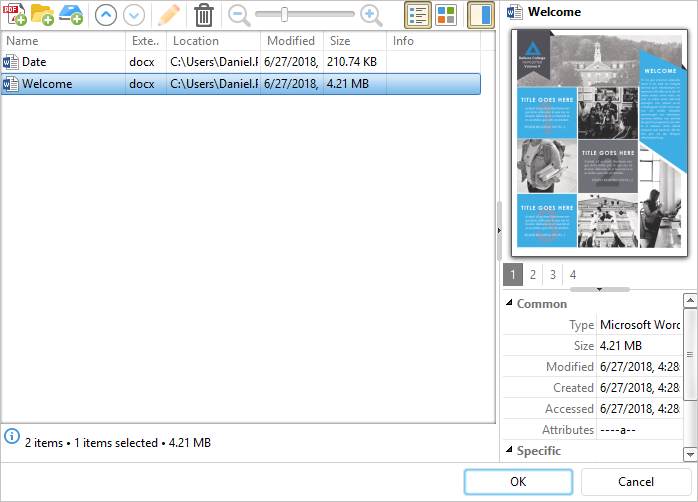 Click OK, the conversion process will begin.
After processing has completed, the Select Folder dialog will open, asking you to choose where to save the resulting files.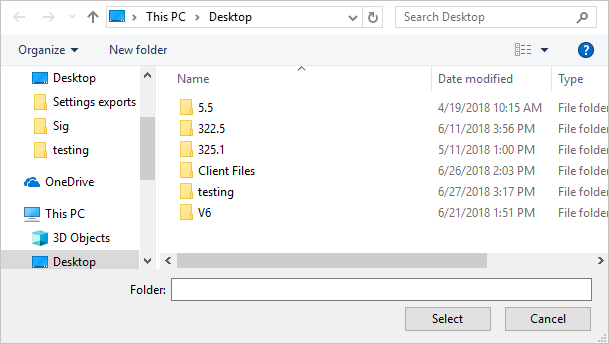 Select an appropriate location, and allow the PDF-Tools suite to work its magic.
**Note: If a large amount of files have been processed avoid using the View Files using the External Program... option as this may result in slow load times for said documents**