Back to Articles List
I have a problem with some features being grayed out.
Symptoms
I have a problem with a document that will not let me make changes. Some editing or save options are greyed out.
Cause
This occurs when the author of the document has put security on a document, or digitally signed the document. Depending on what the author has specified, you may not be able to edit, markup, or save it.
Resolution
Unfortunately, the only resolution is to ask the author for permissions of the document.
How to tell if my document has security in place:
One easy way to tell is when the document is open in PDF-XChange Editor, an icon will show up up next to the document's name that looks like a pad lock:

The premissions list is available on the File tab, under Document Properties (or Ctrl+D).
Navigate to the Security category to see current security settings .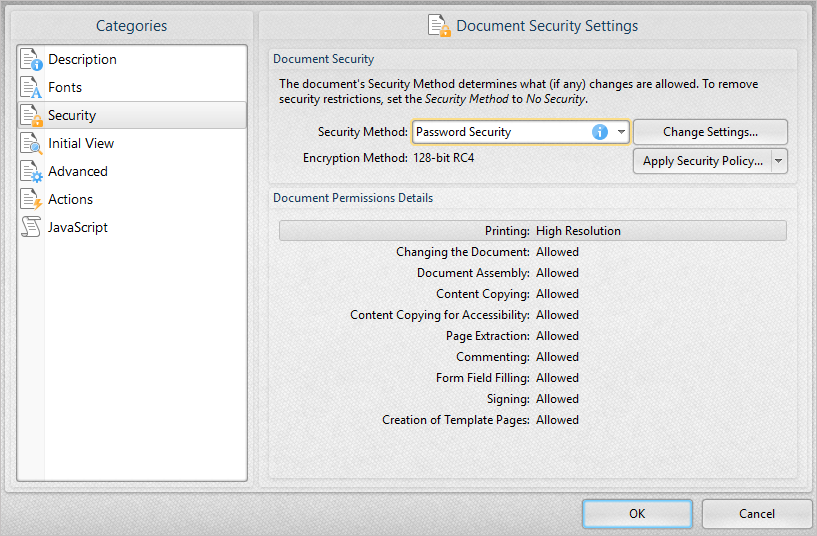 How to remove security from a PDF document:
**Note that you need the Author's password to complete these changes**
To remove security that has been implemented in a document, click the dropdown menu next to Security Method and select No security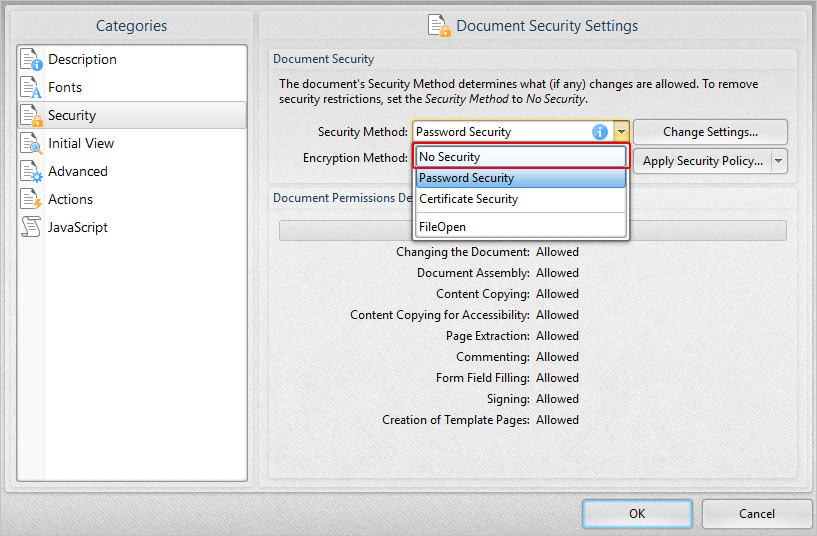 A window will pop up asking you if you are sure you want to remove security from the document. Click on Yes.

Type the password in the field provided.
Alternative:
Should you find that features are still greyed out, there might be a digital signature or certificate blocking certain tools. To verify this, go to View-->Other Panes-->Signatures
You will see a pane come up to the left of the screen with signatures listed there.
If you have any questions of concerns, please email us at support@tracker-software.com. Be sure to attache the document you are seeing this issue with to the initial email.