Back to Articles List
How do I set the snapping function
I use the dimensions/area tool for getting accurate measurements on client supplied CAD drawings - I notice this tool is also available on your software. What I need to know is if the dimension tool 'snaps' to lines rather than approximating points, and can the dimension/areas be scaled for different sizes of drawings.
Setting the Snapping tool
Go to File-->Preferences (Ctrl+K)-->Measurement[sidebar] Then check the box next to "Use snapping"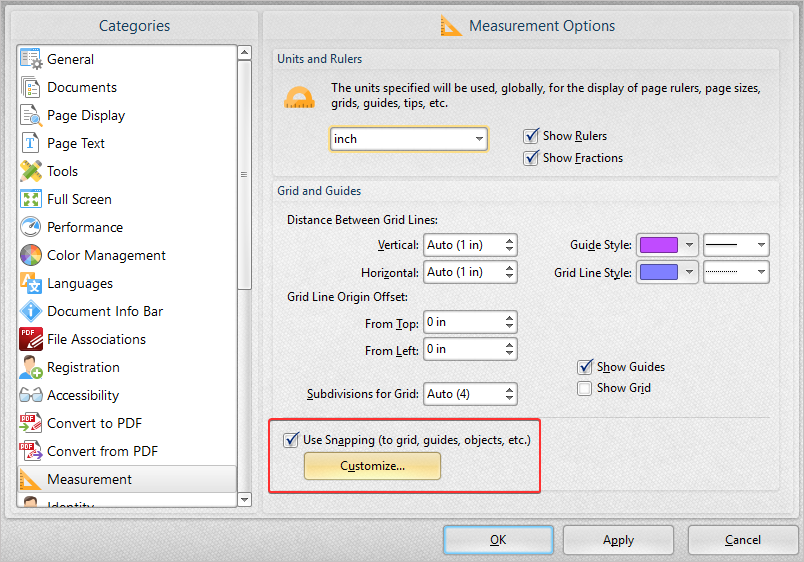 You can set the sensitivity and the behavior of the snapping by clicking "Customize..."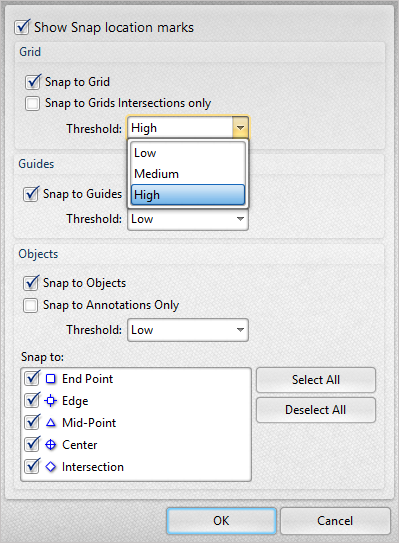 Setting the threshold to "high" will snap to objects from farther away.

Under snap to: the icons you see next to the definition will be the icon that shows up while using a tool to tell you how it is snapped. e.g. mid point: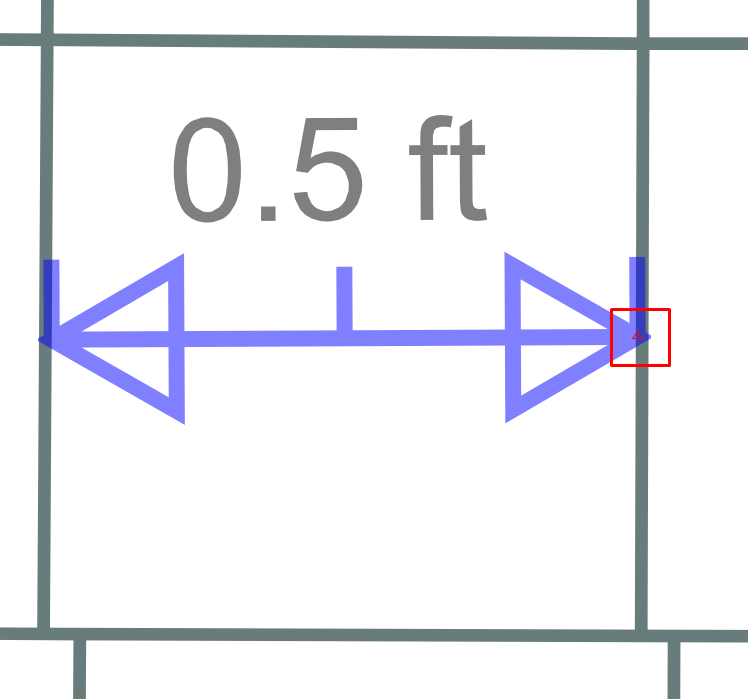 Notice the little triangle shows that my measurement is snapped to the middle of the current line. This will behave the same way with the other snapping points and their respective icons.