Back to Articles List
I have a problem with the Editor starting very slowly.
Symptoms
The Editor seems to take a very long time to start, far longer than other applications (10-25 seconds, or more). Why?
Cause
This is a known issue and we are investigating a few potential causes and resolutions. The instructions below are a temporary workaround for the issue, until a permanent fix is found.
Resolution
While waiting for the Editor to start, please open the task manager by hitting Ctrl + Shift + Esc and search for any existing processes; right click the processes and hit "End Process Tree" (End Task in Windows 8 and 8.1):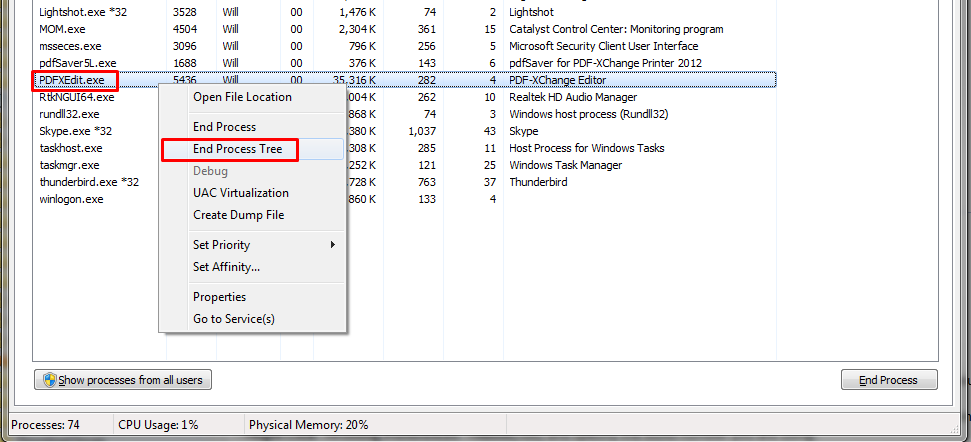 Once you have killed the process, please try restarting the Editor and you should now find that it opens quickly.
Another possibility is that you have "Get information from the active directory" enabled, in your Identity settings, but do not have an active directory for our software to communicate with, leading to a 15-20 second timeout process before starting: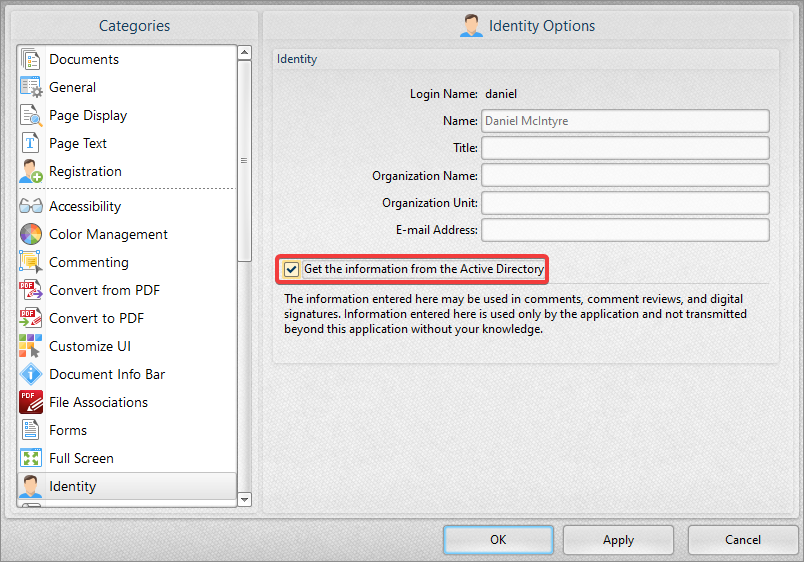 If this is enabled, and you are experiencing slow startup, please try disabling this as well.
If you find that there is no process in the task manager, or that this doesn't help, please email support@tracker-software.com with a full description of the issue and list all of the actions taken so far - please provide a reference to this KB article and confirm that you have tried the above.
Alternately, you can post here: https://www.tracker-software.com/forum3/viewtopic.php?f=62&t=21576