Back to Articles List
How do I convert a standard PDF file into a PDF/A compliant one.
Task
I would like to create a PDF/A compliant document.
Resolution
PDF/A is a version of the Portable Document Format (PDF) specialized for digital preservation of electronic documents. PDF/A differs from the standard PDF by prohibiting features ill-suited to a long-term file archiving. The PDF-XChange Editornow has the functionality to convert any standard PDF file into a PDF/A compliant one.
To convert a PDF file into a PDF/A simply open a file in the PDF-XChange Editor and on the File tab, click Save as... Then click on the Save as type: drop-down menu and choose PDF/A Document.


Additional options are available if you click the Options... button. You can change the conformance type and color profile there.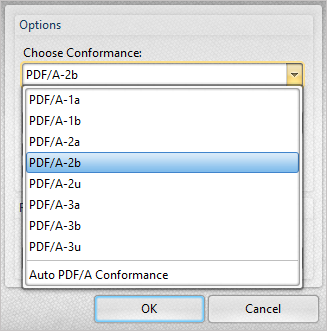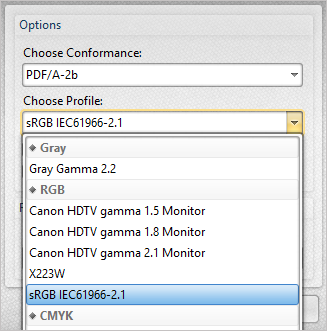 Once you select your desired options and save destination, click Save. A new window will appear showing if there are any errors while converting the file and some information about the changes made in the file (e.g. embedded font files).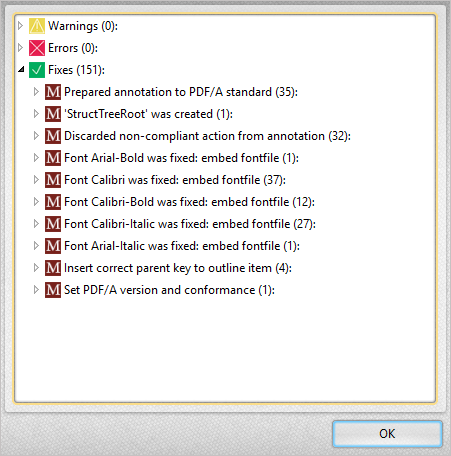 To check if your file is successfully converted to a PDF/A compliant one - Open the new document and press Ctrl+D on your keyboard,
The Document properties dialog will appear. The PDF Version line should now show PDF/A - XX (where XX is your chosen conformance)