Back to Articles List
I have a problem with printing in color with the Editor
Symptoms
I cannot print color documents using the PDF-XChange Editor
Cause
The PDF-XChange Editor has a color override setting in the advanced print options that can be set to Auto, Grayscale or Monochrome, or Color. The Grayscale and monochrome options will never print in color.
Resolution
When printing a color PDF document, via File > Print, the Print Preview window should show the document in color if color is an available option for your paper printer.
If it is not previewed in color, as shown below, in the Advanced Print Options section click the More... button.
In the Advanced Print Options dialog, under Rendering Options, check the Color Override setting.
If the Color Override setting is set to anything but Auto or Color, it will NOT print color.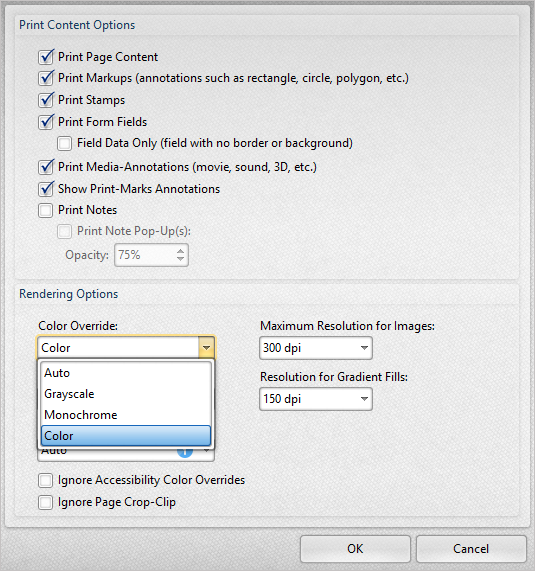 Change the setting to Auto and click OK.
You will then return to the Print dialog and now the Print Preview window will be in color, as shown below, and you can click the Print button to print your PDF in color.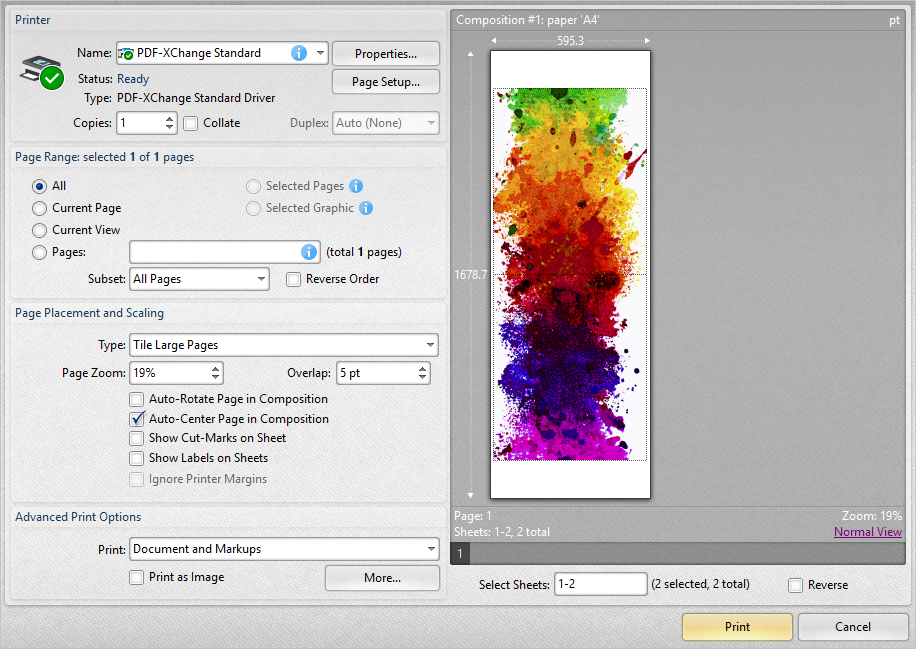 Note that these settings are only remembered for future prints upon clicking the Print button. If you do not print the document after making these changes, the software will not remember them for future prints.