Back to Articles List
How do I check for updates in the Editor
Check for updates through the PDF-XChange Editor
First, go to the Help tab with the PDF-XChange Editor, and select Check for updates:

NB: You can also launch the Tracker Updater through its windows install location at C:\Program Files\Tracker Software\Update\TrackerUpdate.exe
The Tracker Updater will launch and look for updates, if an update is found it will display the new version and build as shown below: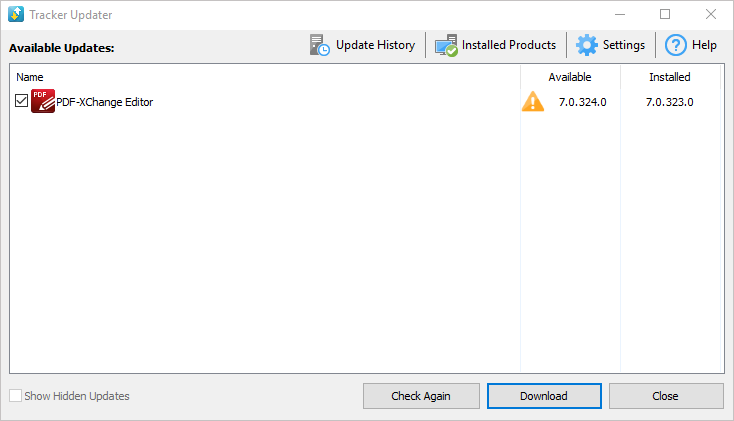 If you see the warning icon next to the available update version number as shown above, it means your maintenance has expired, and that your license will not be applicable for that update. For assistance in renewing, extending or updating your license please contact sales@tracker-software.com. You may update without renewing your license, however the update will revert to trial mode.
Click on Download to start downloading your updates. Each update will download, and wait for you to click Install: