Back to Articles List
I have a problem with text in comments not showing while typing
Symptoms
When I try to enter text within an annotation (text box, typewriter, callout, etc.) it will white-out the text until I exit, so I can't see what I'm entering until after deselecting the comment.
Resolution
To resolve this issue, a simple disk cleanup will do. Please close the Editor during this process.
Open the start menu and search Disk cleanup. Choose your C drive, then click OK.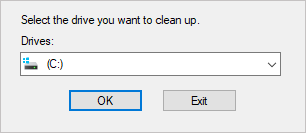 Windows will now calculate the space requirements. When finished, you should see the following window: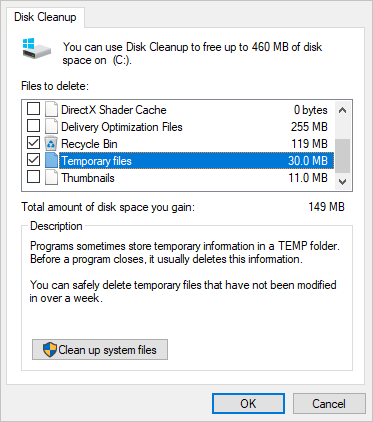 Make sure the 'Temporary files' is selected. This is not to be confused with 'Temporary Internet Files'.
In the next window, click OK to start the cleanup, then select 'Delete Files'
This process may take some time depending on the amount of files affected. Once it is complete, you can relaunch the Editor.