Back to Articles List
How do I create SharePoint log files for the Tracker Support team?
Question
The SharePoint plugin is not working correctly. How do I create and send the requested log files to the Tracker Software support team?
Resolution
Follow the steps detailed below to create and send log files. Please note that these instructions MUST be followed in the Latest release of the software, or we will be unable to resolve your issue. You can download the latest releases here.
1. Open PDF-XChange Editor.
2. Click the File tab, then click Preferences (or press Ctrl+K). The Preferences dialog box will open.
3. Click SharePoint in the Categories pane, and then click the Advanced button:
4. In the window that appears, set logging to Full verbose Logging and then click OK.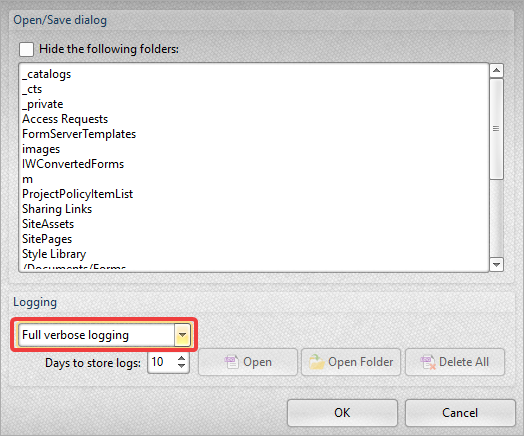 5. Reproduce the issue that you are experiencing.
6. Return to the Sharepoint preferences as before, and click Advanced once more. The "open folder" button will be available now. Click it: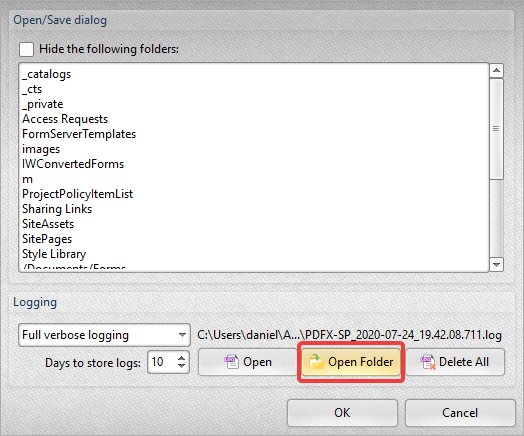 The folder that contains the log files will open.
7. Compress all files in the folder. The simplest way to do this is to group-select the files, then right-click, hover over Send To and click Compressed (zipped) folder: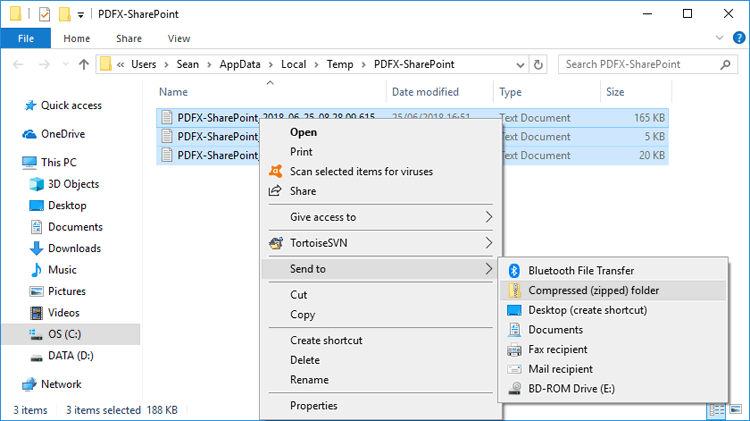 8. Send the compressed folder to support@tracker-software.com