Back to Articles List
I have a problem with Adminstrative rights in the Tracker Updater/installer
Symptoms
When I run the Tracker Updater, or the installer for one of the PDF-XChange family of products, I receive an error message similar to this one: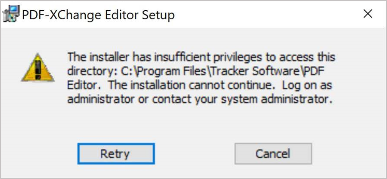 This happens even when I initiate the installation from an administrative account that has full privileges.
Cause
The cause of this issue can also be the Brother Control Center 4 background utility. The Tracker Software Products and Brother Solutions support teams are working together to understand and resolve this problem. The resolution detailed below is a temporary workaround.
Resolution
1. Close all Tracker Software installer/updater windows.
2. Right-click the CC4 utility in the taskbar, then click Close: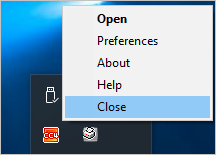 3. Retry the update/installation, which should then complete. You can reacquire the correct installer at any time from your account page.