PDF-Tools SDK provides developers with libraries and API for the creation and manipulation of fully native, Adobe® Compatible PDF files. PDF-Tools does not include our print drivers this is available in the PDF-XChange PRO SDK or the PDF-XChange Drivers API. PDF-Tools SDK can convert directly from any of the supported Image format files (BMP, DCX, GIF, JBIG, JBIG2, JPEG, JNG, PCX, PNG, TIFF & AMF/WMF/EMF - please check the docs for latest list) to PDF format and you can extract images to Image formats. Merge existing files or Extract pages to create new files, create Thumbnails, Bookmarks and retrieve page count and File properties from these PDF files.
Need OCR? - this is available in the complete PDF-XChange PRO SDK
*Each PDF-Tools SDK License includes 100,000 end user installations royalty-free.

Here is a brief - but not exhaustive list of the functionality available with the
PDF-Tools SDK

!
Create New Adobe® Compatible PDF files from Image file formats
Create New Adobe® Compatible PDF files from text, lines, drawings and objects etc
Crop Pages
Rotate Pages
Scale pages
Merge existing PDF Files
MAPI, SMTP, FTP and HTTP post methods included
Extract pages from existing PDF Files
Delete Pages from existing PDF Files
Extract Images from existing PDF files
(ALL new Netlib library with much improved Methods)
Add Watermarks (Image and Text)
New Placement functionality for watermarks and also Text masking and Replacement functionality to allow page renumbering etc on merged/extracted PDF files.
and much much more!

Scan directly to PDF using either Twain/WIA options (32/64 bit)
Extract text from a PDF file to a Unicode/ASCII txt file.
Create and Edit Bookmarks & Thumbnails for your PDF files
Encrypt/Password protect your files (40-128 bit algorithm)
AES Encryption
Overlay - use a PDF as a background page/stationery - to add content.
Annotations

*

Digital Signatures

*

NEW-Adobe® Acroform® creation for dynamic data entry via an enabled PDF Reader

*

Low Level API for advanced functionality
32/64 bit libraries included
Includes limited distribution license for PDF-XChange Viewer PRO SDK (2,500 CDLP)
* Requires PDF-XChange PRO SDK License
PDF-Tools 4 SDK supports all Windows (32/64 bit) operating systems from Windows XP** and later.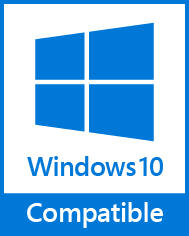 Version 4: Microsoft/Citrix Terminal Server compatible*.

* Note: Though many users have virtualized some of our component products such as the PDF-XChange Viewer and PDF-Tools application using XenApp, we do not support this at this time. Particularly the printer drivers are not designed to work in a virtualized environment.
** Limitations to product support for Windows XP
To experience the best performance of our products on all Windows operating systems, the onus is on users to ensure that they have all the latest available Microsoft Windows Service Packs & Updates installed.
Demo Limits
Evaluation versions of our SDK software are fully functional, allowing the testing and full utilization of all SDK features, Developers need to be aware that any test documents will have a demo watermark placed on every page of any PDF created or modified with the evaluation versions.

We recommend which ever option you decide is best suited for your needs - that you use the evaluation SDK's to the maximum prior to purchase to ensure satisfaction and only purchase when ready to recompile you completed application ready for distribution to your clients - with your license strings, to remove the demo watermarks restrictions.
Please note: Developer SDK's cannot be refunded once licensing is issued!
Licensing

The PDF-Tools SDK allows developers to build applications for the Creation, Manipulation, Viewing* and Printing* of PDF files. Please see the PDF-XChange/PDF-Tools SDK license included in the evaluation download for detailed information on terms and conditions and allowed usage, the core principle in regards allowed use age being that developers are free to us the products as they wish - provided the applications created are not competing with our own end user products and are not designed and incorporated in any application designed as a general purpose PDF creation, Manipulation or Viewing tool. If your application is designed for a vertical market, there is unlikely to be any conflict of interest. If in doubt - please do contact us for clarification.

* These options rely on the use of the PDF-XChange Viewer PRO SDK for which limited use is bundled with this SDK and for which distribution limits apply - if you need to distribute your viewer enabled applications to more than 2500 end user desktops, the purchase of extended Viewer PRO SDK licensing will be required. More info here
Avg. Score From
1
Reviews :
5/5 Stars
by

Andy Morgan

13 Dec, 2007 10:46 AM PDT

This is a great tool to add to any Clarion app. You'll find more and more reasons to use it, support is wonderful and the resulting PDFs are top-notch, small and perfect everytime.