The PDF-XChange Editor SDK is our latest and most ambitious PDF SDK product offering to date - allowing 3rd party MS Windows software developers to incorporate Portable Document Format (PDF) creation and manipulation within their own software applications for provision to client End-Users. Providing a wide range of features and functions such as PDF creation and editing, searching, rendering and printing, importing and exporting PDF documents, decoding, viewing and saving images - the possibilities are almost endless and limited only by the developers imagination and creativity. Using your favourite programming environment with the SDK you can create your own application that would be able to work with PDF files and images – easily viewing and editing existing PDF documents, create new PDF files, Digital Signatures, even develop custom plugins for the Editor!
More technical information - click here
Licensing Model & Cost Benefit Information - click here
The PDF-XChange Editor SDK requires that you return a completed License Distribution Agreement, included with your installation, to Tracker Software prior to being released your serial key and developer code.
Please complete the Agreement included with the installation and email it to sales@tracker-software.com or fax to our office at 1-250-324-1623 and we will return your completed agreement and release your codes to you.
Editor SDK includes programmatic access to all of the available End User Editor features plus much, much more:
New advanced object-oriented API libraries
A myriad of new Functions, Objects, Methods & Properties (see online help for more info)
Ability to create and modify PDFs from within one library
Improved PDF Low Level API support
Programmatically Customizable UI - toolbars, buttons, menu items etc.
Improved access to text addin, for text creation and manipulation
Extend Editor functionality with complete flexibility to add custom components (eg file format converters, annotations, tools, security handlers, file systems, etc)
Content creation and modification
Create Fillable Forms programmatically
Create Stamps programmatically
Native Imaging functions
RTL language support
Add custom panes as subwindows for document viewing, etc.
Create developer plugins for developer applications and plugins for any licensed end user version of PDF-XChange Editor
Access to Commenting Styles programmatically
Export PDF pages or entire files to any one of the supported Image formats including BMP, JPEG, TIFF, PNG and many more ...
Extended developer access to full search capabilities and results
PDF Security Support including 40/128 bit RC4 and 128/256 bit AES Encryption Password and Permissions Add/Edit
Full JavaScript Engine included

** All developers are encouraged to download the Free PDF-XChange Editor for a taste of the features available in the new Editor SDK
*** Google Drive™ is not supported in Editor SDK due to licensing restrictions.
PDF-XChange Editor SDK supports all Windows (32/64 bit) operating systems from Windows XP** and later.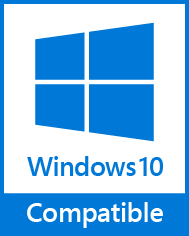 Version 2.5: Microsoft/Citrix Terminal Server compatible*.

* Note: Though many users have virtualized some of our component products such as the PDF-XChange Viewer and PDF-Tools application using XenApp, we do not support this at this time. Particularly the printer drivers are not designed to work in a virtualized environment.
** Limitations to product support for Windows XP
To experience the best performance of our products on all Windows operating systems, the onus is on users to ensure that they have all the latest available Microsoft Windows Service Packs & Updates installed.
Demo Limits
Evaluation versions of our SDK software are fully functional, allowing the testing and full utilization of all SDK features, Developers need to be aware that any test documents will have a demo watermark placed on every page of any PDF created or modified with the evaluation versions.

We recommend which ever option you decide is best suited for your needs - that you use the evaluation SDK's to the maximum prior to purchase to ensure satisfaction and only purchase when ready to recompile you completed application ready for distribution to your clients - with your license strings, to remove the demo watermarks restrictions.
As we do not offer refunds after issuing licensing info.
Available as MSI installer only.