Since the PDF-XChange PRO SDK is a bundle and contains all the functionality of all our (non-viewing/editing) PDF related SDK's bundled together.
Includes PDF-XChange Core API SDK
Includes PDF-XChange Drivers API SDK
Includes PDFX-OCR Module - create text searchable PDF's by adding an OCR'd text layer on full pages on page zones!
PDF-XChange Pro 2012 SDK supports all Windows (32/64 bit) operating systems from Windows XP** and later.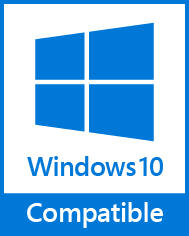 Version 5 (2012): Microsoft/Citrix Terminal Server compatible*.
Version 4: Microsoft/Citrix Terminal Server compatible*.

* Note: Though many users have virtualized some of our component products such as the PDF-XChange Viewer and PDF-Tools application using XenApp, we do not support this at this time. Particularly the printer drivers are not designed to work in a virtualized environment.
** Limitations to product support for Windows XP
To experience the best performance of our products on all Windows operating systems, the onus is on users to ensure that they have all the latest available Microsoft Windows Service Packs & Updates installed.
Demo Limits
Evaluation versions of our SDK software are fully functional, allowing the testing and full utilization of all SDK features, Developers need to be aware that any test documents will have a demo watermark placed on every page of any PDF created or modified with the evaluation versions.

We recommend which ever option you decide is best suited for your needs - that you use the evaluation SDK's to the maximum prior to purchase to ensure satisfaction and only purchase when ready to recompile you completed application ready for distribution to your clients - with your license strings, to remove the demo watermarks restrictions.
As we do not offer refunds after issuing licensing info.