PDF-XChange PRO is the ultimate PDF solution. It's a complete suite of the three best-selling applications that Tracker Software produces:

************************************************************************************
NO ANNUAL SUBSCRIPTION FEES - LICENSES ARE PERPETUAL !
(excludes optional maintenance and access to new versions after 12 months)
************************************************************************************
What do you get when you combine three applications of such functionality and potential into one package? The answer is simple: unbeatable power at an unbeatable price. See below for further information on the features and functionality of each product.
Our support team endeavor to respond to all queries within eight working hours – and we are usually much faster. We are available via email at support@tracker-software.com. Alternatively, browse our free support forums and Knowledgebase for the answers to your questions.
Please note that if it is intended to incorporate and/or distribute this software with other software for commercial profit then you must first gain permission from Tracker Software.
Click the thumbnails below to view full-size screenshots.
Create Customized Tools
FREE
Use the diverse Actions Library to create your own tools and meet highly-specific requirements. Use the Clone Tool feature to clone existing tools and then customize them as desired.
Find Your Language
FREE
Use the language options to convert the UI language into your language of choice. English, Spanish, German, French and many more are avaialble by default.
Utilize Folder Monitors
FREE
Use the dynamic and customizable Folder Monitor feature to set up folder monitoring and automatically perform tool operations on files that are moved into designated folders.
View Tool Reports
FREE
Use the Tool Report feature to view a step-by-step breakdown of the processes involved when tools run.
Export/Import Tools
FREE
Use the Export/Import Tools features to export/import customized tools to/from file.
Hybrid Conversion Engine
FREE
PDF-XChange Standard features a faster, highly optimized hybrid conversion engine that prints to both GDI and XPS. Driver Mode Rules enable the designation of GPI/XPS printing for specific printing applications.
Loading ...
CJK Fonts Support
FREE
PDF-XChange Standard supports Chinese, Japanese and Korean fonts and character sets.
Loading ...
Use a Termianl Server
FREE
PDF-XChange Standard is Citrix Metaframe/Terminal Server certified.
Customize Your Experience
FREE
Create user profiles, determine UI language, set font and downsampling options, paper settings, custom form options, optimization, compression, resolution and scaling settings.
PDF-XChange Editor Plus
PDF-XChange Editor Plus is a hugely dynamic and fully-customizable PDF application. Create, view, edit, annotate, OCR and sign PDF files – and that's just the beginning. If you work with PDF then this fully-customizable product will optimize your work process to levels that no other product can achieve. PDF-XChange Editor Plus includes all the features of PDF-XChange Editor, as well as the ability to create/edit fillable forms and dynamic stamps. It also feature a greatly enhanced OCR engine, as detailed here.
PDF-Tools
PDF-Tools is a worldwide leader in the creation and manipulation of PDF and image files. Highly user-friendly, it can be used to convert files of almost any format to/from PDF. Avail of seventy-four built-in standard tools, as well as functionality to clone and edit these tools and their variables as you desire.
PDF-XChange Standard
PDF-XChange Standard is Tracker Software's best-selling virtual printer - the ultimate application for the updating and conversion of documents into industry-standard PDF files.
PDF-XChange PRO V9 supports all Windows (32/64 bit) operating systems from Windows 7 and later: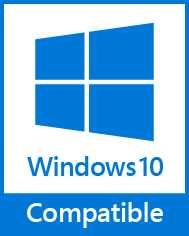 V4 thru V9: Microsoft/Citrix Terminal Server compatible.
Version 4, 5, 6, 7: Microsoft/Citrix Terminal Server compatible; WIndows XP*, WIndows Vista compaible
Version 3: Still available for Windows 95/98
Tracker Software make the evaluation versions of their products freely available for unrestricted private and commercial use - provided that they are not bundled with other software for financial gain.
All licensed features of our products can still be used in the evaluation versions, but watermarks will be added to output content, as detailed below. If you decide to purchase the product then all content subsequently created will be free of the evaluation watermarks.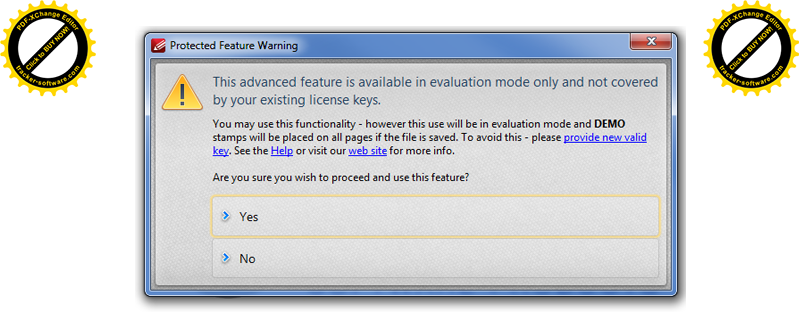 Additionally, we guarantee that none of our evaluation products require registration, and neither do they contain spyware, adware or any other invasive content. Additionally, all of our products are very simple to fully uninstall via the the 'Add/Remove Software' option of the Windows Control Panel.
PDF-XChange PRO is available in an 32/64 bit .exe installer for home users and non-network installations. We also offer 32 and 64 bit MSI installers for network installations of PDF-XChange PRO - but please note that these installers are more complicated and intended for use by system administrators.
Avg. Score From
256
Reviews :
5/5 Stars
by

Grant Nicklin

21 Jul, 2021 01:28 PM PDT

The only pdf viewer creator

by

Mohd Rashid Khan

13 Jul, 2021 06:12 AM PDT

It was good decision. Just need a CAD like feature in this. Rest is perfect

by

Marek Matusek

04 Jul, 2021 05:34 AM PDT

Powerful tool for a good price.

by

Ken Toews

01 Jul, 2021 08:20 AM PDT

We really like this software. It meets all my expectations. Has the feel of the old Adobe plus some neat features like being able to merge documents that the old Adobe didn't have.

by

Tim Taber

30 Jun, 2021 07:53 AM PDT

I've used PDF Xchange for over 10 years. This isn't my 1st paid copy because it's the best value out there. I'm constantly finding new applications for the myriad features. I share my success with anyone interested because this software makes me look good with rudimentary computer skills.