Please note that as of 12th March 2021, this SDK product is no longer available to purchase, and maintenance agreements/product updates for it are expected to cease at the end of 2022. When all maintenance agreements have expired we will no longer be releasing any new SDK updates, although all existing products will continue to operate as normal. We thank you for your interest and use of these products, but they have come to represent a very small fraction of our sales revenue, and it has become clear that our business model should be updated to exclude them. Further information about this is available here.

The PDF-XChange Core API SDK provides developers with re-engineered, advanced libraries and API for the creation and manipulation of fully native, Adobe®-compatible PDF files. Please note that the Core API SDK does not include our print drivers - these are available in the PDF-XChange PRO SDK and the PDF-XChange Drivers API. The Core API SDK can convert directly from supported image files (BMP, DCX, GIF, JBIG, JBIG2, JPEG, JNG, PCX, PNG, TIFF & AMF/WMF/EMF and more - please check the documentation for the latest list) to PDF format. It can also extract images to image formats, merge existing files (or extract pages) to create new files, create thumbnails, bookmarks and retrieve page count and file properties from PDF files. The Core API SDK includes programmatic digital signing of documents and Adobe®-compatible fillable form creation.

If you require OCR functionality then you should purchase the PDF-XChange PRO SDK.

*Please note that each PDF-XChange Core API SDK license includes 100,000 royalty-free end user installations.

Here is a brief - but not exhaustive list of the functionality available with the PDF-XChange CORE API SDK!
Create New Adobe® Compatible PDF files from Image file formats
Create New Adobe® Compatible PDF files from text, lines, drawings and objects etc
Crop Pages
Rotate Pages
Scale pages
Merge existing PDF Files
Extract pages from existing PDF Files
Delete Pages from existing PDF Files
Extract Images from existing PDF files
Add Watermarks (Image and Text)
and much much more!

Extract text from a PDF file to a Unicode/ASCII txt file.
Create and Edit Bookmarks & Thumbnails for your PDF files
Encrypt/Password protect your files (40-128 bit algorithm)
AES Encryption
Overlay - use a PDF as a background page/stationery - to add content.
Annotations
Digital Signatures
Adobe® Acroform® creation for dynamic data entry via an enabled PDF Reader
32/64 bit libraries included
PDF-XChange CORE API SDK V8 supports all Windows (32/64 bit) operating systems from Windows 7 and later: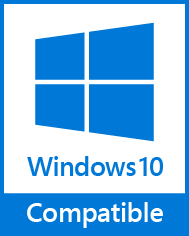 V5 thru V8: Microsoft/Citrix Terminal Server compatible.
Version 5, 6, 7: Microsoft/Citrix Terminal Server compatible; WIndows XP*, WIndows Vista compaible

We recommend that users install the latest Microsoft Windows service packs and updates before using our products, as doing so will ensure the greatest possible performance of the software.
Our products - in particular the printer drivers that PDF-XChange Standard and PDF-XChange Lite utilize - are not designed to work in virtualized environments such as the XenApp software.
*There are some limitations to product support for Windows XP and Windows Vista as Microsoft have stopped supporting them. Further information about this issue is available here.
If you are using Windows 7 then please ensure you have the latest release and all available fixes - otherwise you may encounter issues, as detailed here.
Demo Limits
Evaluation versions of our SDK software are fully functional, allowing the testing and full utilization of all SDK features, Developers need to be aware that any test documents will have a demo watermark placed on every page of any PDF created or modified with the evaluation versions:

We recommend that you use the evaluation SDKs extensively - prior to purchase - in order to to ensure that you are satisfied with the product, and only purchase when you are ready to recompile your completed application (with your license strings, which will remove the demo watermark restrictions) for distribution to your clients - as Tracker Software does not offer refunds subsequent to issuing licensing information.
The PDF-XChange Core API SDK is available only as an MSI installer.