(NEW) Create and Edit Fillable PDF Forms with the all new Forms Designer
(NEW) Create and Edit Dynamic Stamps
(NEW) View Image and MSOffice® files natively and convert to PDF automatically in the PDF-XChange Editor!
(NEW) Google Drive™ Support for PDF-XChange Editor*
(NEW) Convert PDF to MSPowerPoint® format
Improved image conversion
Improved image text character conversion
ISO PDF/A 2a, 2b, 2u(RGB) format support
Supports Revision 6 of Acrobat X

®

password security handler
World leading compression and optimization technology
Includes PDF-XChange Editor Plus PDF reader and PDF-Tools PDF batch processing application
Create new PDF files from the output of any Windows application
Complete Control over PDF creation properties
Batched & "Watched" Folder Conversion to PDF of MS Office documents
ISO PDF/A 1a & 1b format support for guaranteed long term archive standards support

Create Interactive Adobe AcroForms

(using converted MS Word Web forms via Toolbar Add-in and MS Word 2003)

Document Security -

Password Protection &Permission options

PDF writer Optimization/Compression Controls

Advanced Memory Management
Convert Image files to PDF (Raster/Metafile Image Formats)
Convert PDF to Image Formats (Raster Formats only - BMP, JPEG, TIFF, etc.)
Append/Prepend Pages from one PDF file into another PDF file
Comprehensive Job Management Features
Extended functionality provided for MS Office integration - via the Toolbar Add-in
Scan Direct to PDF
Convert to PDF, Images and Text without the use of third-party applications
OCR existing Image based content and pages to create a text searchable layer via the Viewer PRO options
Manipulate and Modify Existing PDF files
Extract Content from PDF to Text/Image/PDF formats
Add/Edit/Modify Bookmarks
Convert .RTF & .DOC to PDF (no OCR capabilities)
Extract PDF pages to a new PDF file
Split/Merge PDF files
Delete/Crop/Rotate PDF pages
Re-Order Pages within a PDF file
Paper Settings & Custom Forms options
Control Resolution/Scaling
Mirrored Printing support
Include 'clickable' URL links - literal (eg. {BASE_URL} & mailto:sales@tracker-software.com)
Include 'clickable' URL links - embedded (eg. Click Here & Send Email)
MS Office Table of Contents (TOC) 'Clickable' links convert to PDF
n-UP Printing mode - automatically mounts and rescales pages to a single page and calculates correct page positions etc.
Enhanced visual layout previewer allow you to re-size pages via the printer preferences
Brochure/Booklet Mode print output
Flexible DPI output options 50 - 2400DPI available
CJK fonts/character set support
Add Watermarks or Overlay PDF pages to new PDF output - ideal for Company Stationery use.
Auto Bookmark generation
Auto Header/Footer generation

Graphics Downsampling

options(Linear, Bilinear, Bicubic) also Colour ->Grayscale->Mono options

Extended Font embedding options
Profiles - create specific printer preferences and save to Profiles for future use.
MAPI/SMTP Automated Email integration options
Developers API available(subject to licensing)
Multi-language UI support
Windows XP > Windows 7 > Windows 8/8.1 > Windows 10 (32/64 bit)
Citrix Metaframe/Terminal Server Certified.
'Macro' based Auto file naming/location - with Javascript rule based options available.
Comprehensive Digital Signature and Security including 40/128 bit RC4 and 128/256 bit AES Encryption options

Print to PDF from a virtual printer listed in your printers list

OFFice2PDF - Advanced MS Office - Batch File PDF Converter supplied free
and much more !
*Google Drive™ online storage service is a Trademark of Google Inc and provided under license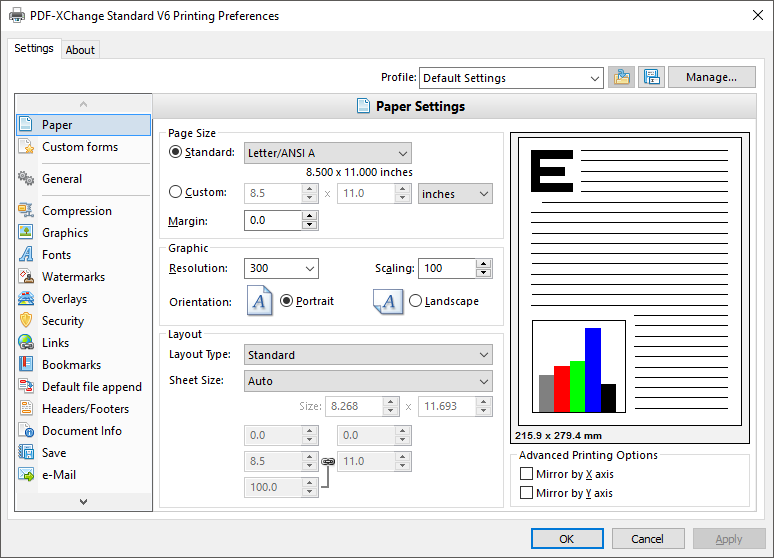 PDF-XChange PRO offers a robust print-driver
Take control of all aspects of the print to PDF process with our highly customizable option sets including compression, font embedding and security features including Digital Signature support and much, much more!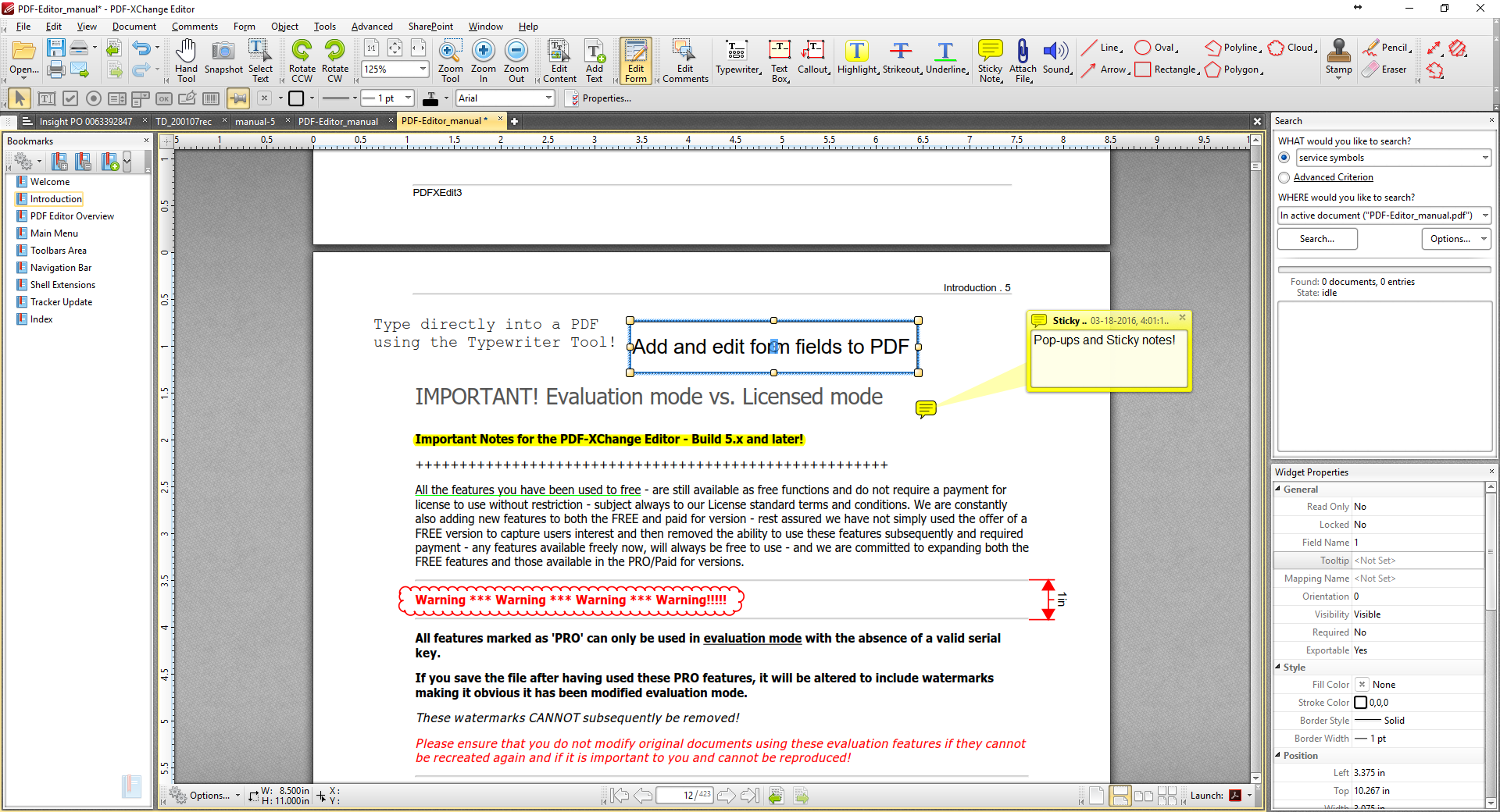 PDF-XChange Pro Bundle includes our New Editor Plus
Edit, Annotate, highlight, re-order pages and add/modify bookmarks all in this customizable, feature rich PDF Editor/ PDF Reader that is quickly being recognized as second to none in it's class. PDF-XChange Editor Plus is available as a free pdf viewer download, or purchase a license to unlocks the many advanced features like the ability to directly edit text of text based PDF files! The new Editor Plus includes all the features of the Editor with the added ability to create and edit Fillable PDF Forms and Dynamic Stamps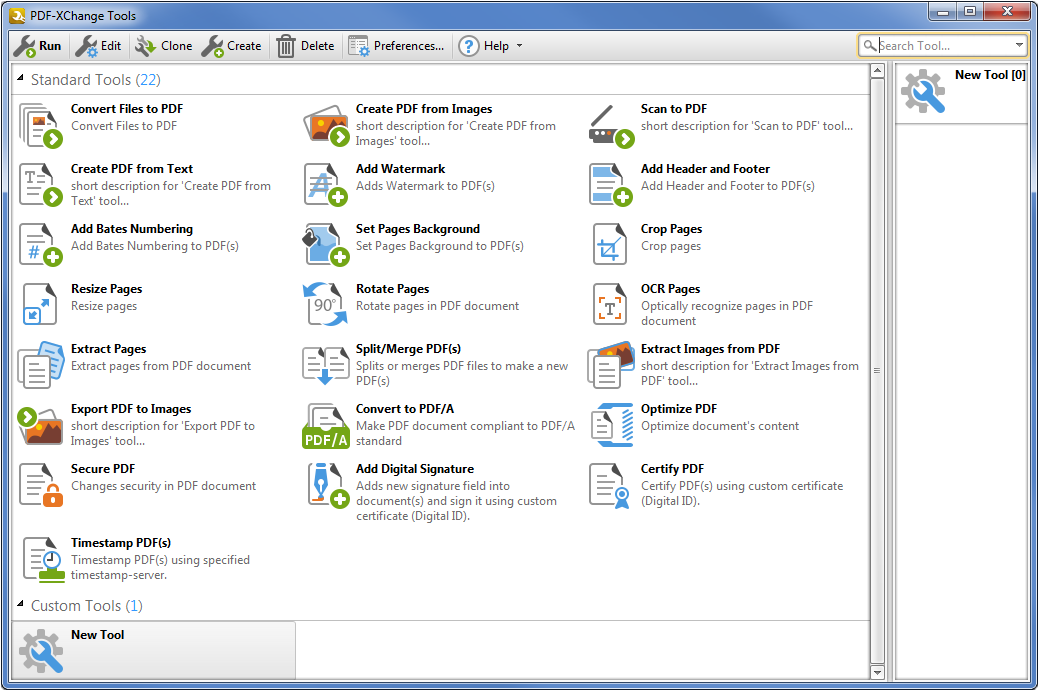 PDF-XChange PRO Includes the All New PDF-Tools V6!
The all new PDF-Tools V6 has been completely re-designed, including over 20 PDF Batch Processing Tools straight out of the box as well as the flexibility of being able to clone and edit existing Tools and even created your own custom Batch Tools using any number of Action objects from the list of available Actions.
PDF-XChange Pro supports all Windows (32/64 bit) operating systems from Windows XP** and later.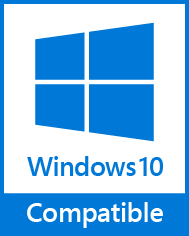 Version 5 (2012): Microsoft/Citrix Terminal Server compatible*.
Version 4: Microsoft/Citrix Terminal Server compatible*.
Version 3: Still available for Windows 95 and later.

* Note: Though many users have virtualized some of our component products such as the PDF-XChange Viewer and PDF-Tools application using XenApp, we do not support this at this time. Particularly the printer drivers are not designed to work in a virtualized environment.
** Limitations to product support for Windows XP
To experience the best performance of our products on all Windows operating systems, the onus is on users to ensure that they have all the latest available Microsoft Windows Service Packs & Updates installed.
Please feel free to try any, or all, of our evaluation version; none have any kind of time limitation or restrictions to their respective feature-sets. The only caveat is that that any documents converted to a PDF will contain a demo stamp/watermark. (see below)
Should you decide to purchase the product in question, all new content is created without this watermark and your pages will be free and clear of such an evaluation image.
We guarantee that none of our evaluation products require registration, nor do they contain Spyware, Adware or any other invasive content. Each product allows you to easily uninstall at any time from the Windows Control panel - 'Add/Remove software' option!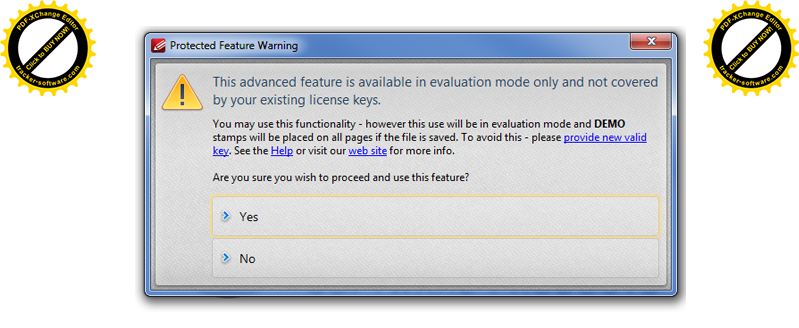 PDF-XChange PRO is available in an 32/64 bit .EXE installer for home users and non-network installations
Intended for System Administrators we will soon offer 32 and 64 bit MSI installers for network installations of PDF-XChange PRO.
Avg. Score From
44
Reviews :
5/5 Stars
by

Manula Doratiyawa

14 Oct, 2016 07:48 PM PDT

can develop it to connect dictionary to view instance transitions. THat be cause for easy reading.

by

Davie Blair

26 Apr, 2016 12:50 PM PDT

I use this in my civil engineering job every day . . . absolute top notch and makes my work stream flow so easily . . . highly recommended !!!

by

Mark Wasserman

11 Apr, 2016 07:27 AM PDT

Very good software, and very intuitive. It blows Adobe out of the water! And, at a reasonable price too.

by

Karsten Groth

31 Mar, 2016 05:35 AM PDT

Version 5 was perfect and fast, V6 RPO even better with fast and complete add-inn's in all office programs

by

Assur&Sens -

24 Jan, 2016 06:35 AM PDT

Le plus fiable, le plus léger et ayant le moins de crash. L'ouverture sous forme d'onglets est un must !
L'un des logiciels dont nous nous servons le plus dans notre entreprise.

A recommander.