PDF-XChange PRO is the ultimate PDF solution. It's a bundle package that combines the three best-selling applications that Tracker Software produces:
What do you get when you combine three applications of such functionality and potential into one package? The answer is simple: unbeatable power at an unbeatable price. See below for further information on the features and functionality of each product.
*The OCR process identifies text in documents and uses it to create an invisible text layer that is placed on top of the existing text.
**Please note that source files must be text-based in order to be converted into editable text.
The Enhanced OCR plugin is now available as an optional extra in PDF-XChange PRO. It is more accurate, dynamic and faster than the default OCR engine, and contains a range of extra features. Further information on this plugin is available here.
Our support team endeavor to respond to all queries within eight working hours – and we are usually much faster. We are available via email at support@tracker-software.com. Alternatively, browse our free support forums for the answers to your questions.
Please note that if it is intended to incorporate and/or distribute this software with other software for commercial profit then you must first gain permission from Tracker Software.
Click the thumbnails below to view full-size screenshots.
Create Customized Tools
FREE
Use the diverse Actions Library to create your own tools and meet highly-specific requirements. Use the Clone Tool feature to clone existing tools and then customize them as desired.
Find Your Language
FREE
Use the language options to convert the UI language into your language of choice. English, Spanish, German, French and many more are avaialble by default.
Utilize Folder Monitors
FREE
Use the dynamic and customizable Folder Monitor feature to set up folder monitoring and automatically perform tool operations on files that are moved into designated folders.
View Tool Reports
FREE
Use the Tool Report feature to view a step-by-step breakdown of the processes involved when tools run.
Export/Import Tools
FREE
Use the Export/Import Tools features to export/import customized tools to/from file.
Hybrid Conversion Engine
FREE
PDF-XChange Standard has been re-engineered and now features a faster, highly optimized hybrid conversion engine that prints to both GDI and XPS. Driver Mode Rules have also been introduced, which enable the designation of GPI/XPS printing for specific printing applications as desired.
Loading ...
CJK Fonts Support
FREE
PDF-XChange Standard supports Chinese, Japanese and Korean fonts and character sets.
Loading ...
Use a Termianl Server
FREE
PDF-XChange Standard is Citrix Metaframe/Terminal Server certified.
Customize Your Experience
FREE
Create user profiles, determine UI language, set font and downsampling options, paper settings, custom form options, optimization, compression, resolution and scaling settings.
PDF-XChange Editor Plus
PDF-XChange Editor Plus is a hugely dynamic and fully-customizable PDF application. Create, view, edit, annotate, OCR and sign PDF files – and that's just the beginning. If you work with PDF then this fully-customizable product will optimize your work process to levels that no other product can achieve. Editor Plus includes all the features of the Editor plus the ability to Create/Edit PDF fillable forms and dynamic stamps.
PDF-Tools
PDF-Tools is a worldwide leader in the creation and manipulation of PDF and image files. Highly user-friendly, it can be used to convert files of almost any format to/from PDF. Avail of seventy built-in standard tools, as well as functionality to clone and edit these tools and their variables as you desire.
PDF-XChange Standard
PDF-XChange Standard is Tracker Software's best-selling virtual printer - the ultimate application for the updating and conversion of documents into industry-standard PDF files.
PDF-XChange PRO V8 supports all Windows (32/64 bit) operating systems from Windows 7 and later: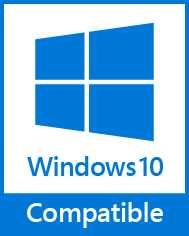 V4 thru V8: Microsoft/Citrix Terminal Server compatible.
Version 4, 5, 6, 7: Microsoft/Citrix Terminal Server compatible; WIndows XP*, WIndows Vista compaible
Version 3: Still available for Windows 95/98
We recommend that users install the latest Microsoft Windows service packs and updates before using our products, as doing so will ensure the greatest possible performance of the software.
Our products - in particular the printer drivers that PDF-XChange Standard and PDF-XChange Lite utilize - are not designed to work in virtualized environments such as the XenApp software.
*There are some limitations to product support for Windows XP and Windows Vista as Microsoft have stopped supporting them. Further information about this issue is available here.
If you are using Windows 7 then please ensure you have the latest release and all available fixes - otherwise you may encounter issues, as detailed here.
Tracker Software make the evaluation versions of their products freely available for unrestricted private and commercial use - provided that they are not bundled with other software for financial gain.
All licensed features of our products can still be used in the evaluation versions, but watermarks will be added to output content, as detailed below. If you decide to purchase the product then all content subsequently created will be free of the evaluation watermarks.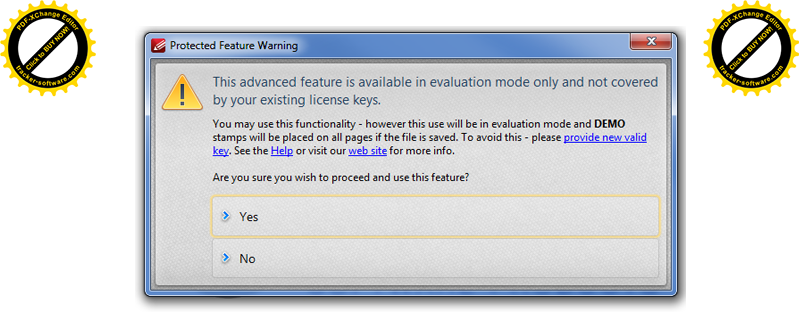 Additionally, we guarantee that none of our evaluation products require registration, and neither do they contain spyware, adware or any other invasive content. Additionally, all of our products are very simple to fully uninstall via the the 'Add/Remove Software' option of the Windows Control Panel.
PDF-XChange PRO is available in an 32/64 bit .exe installer for home users and non-network installations. We also offer 32 and 64 bit MSI installers for network installations of PDF-XChange PRO - but please note that these installers are more complicated and intended for use by system administrators.
Avg. Score From
170
Reviews :
5/5 Stars
by

JUAN JOSE TORQUEMADA MELERO

16 May, 2020 10:30 AM PDT

Tiene todas las herramientas que necesito.

by

Debra Gross

15 May, 2020 06:09 AM PDT

I have used the PDF-Xchange software now for several years, specifically the PDF tools. It is a GREAT inexpensive tool to quickly and easily create "packets" of materials. I can combine multiple Pdfs, saved from PowerPoint handouts and Word docs, into one secured (non-editable) pdf that is paginated and has common footers!

by

Urpo Tamminen

13 May, 2020 06:35 AM PDT

A truly versatile and easy-to-use program for your own use. The price of the program is suitable for you.

by

Jorge Luis García Oliveira

09 May, 2020 02:48 PM PDT

Me gusta como funciona y todas las posibilidades que tiene, también la posibilidad de personalizarlo, para mi el poder conseguir un aspecto agradable hace mi trabajo mas placentero. Lo que no me gusta es que sean tan complicadas las actualizaciones, debería ser más sencillo.

by

08 May, 2020 12:00 PM PDT

We've moved our PDF Editor to PDF XChange Pro and very happy about it. Like some reviewers - it's a learning curve but doable. As we try to navigate our way, the support has been extremely helpful. The only problem I see is that opening up embedded PDF in MS Office created by a different vendor as it's an OLE/Add-in with Office. There is a longer way but I hope soon they can integrate PDF XChange or add a feature in PDFX to open up PDF documents created from the other vendor.