Viewer ActiveX SDK is a fully featured, ready to incorporate facsimile of the End User PDF-XChange Viewer, again embedded within a Window of the developers application, the developer is able to hide and disable most of the controls and functions within the SDK and some GUI tailoring is possible - but Tracker Software branding is present and required from the 'About' Window of the embedded viewer. The ActiveX is also more feature rich than the Viewer Simple DLL SDK method.
Clarion Developers have the choice of using our generic toolkits, or our Clarion specific SDKs which offer Clarion specific Help and Examples, along with comprehensive classes and templates for all versions of Clarion from C5b and up, making its major functions simple to incorporate into their project.
**Note The PDF-XChange Viewer ActiveX SDK requires that you return a completed License Distribution Agreement, included with your installation, to Tracker Software prior to being released your serial key and developer code.
Please complete the Agreement, included with the installation, and email it to sales@tracker-software.com or fax to our office at 1-250-324-1623.



Viewer ActiveX SDK include all of the available Viewer PRO features:
Add Comments and Annotations to any PDF file (subject to security settings) - unlike the Adobe® Viewer which requires the PDF creation tool to be 'certified' by Adobe®
Add & apply Custom Stamps from any Image or PDF File and even your Windows Clip board !
Support for PDF File Attachments (portfolio)
Customize User Interface (Toolbar options etc)
Measurement Tools incl. perimeter and area
Mark-up pages with text and objects
Type directly on any PDF page, not just Adobe enabled forms documents - in Typewriter mode.
Export PDF pages or entire files to any one of the supported Image formats including BMP, JPEG, TIFF, PNG and many more ...
Extract text from a PDF page/File
Make your navigation of large or complex PDF files both simple and enjoyable with the extended functionality of our 'Loupe' and the 'Pan' Window tools
PDF Security Support including 40/128 bit RC4 and 128/256 bit AES Encryption Password and Permissions Add/Edit
Fill and Save Adobe Forms to disk, email or 'post' !
UI Customization (color scheme, borders, scroll bars visibility).
Full Javascript Engine included
Store/Restore of last opened files (last session)
Updated JPEG2000 Compression support - improving speed.
Plug-Ins for both MS IE or Firefox Browser's included
Integrate seamlessly with your favorite translation software to translate text on the 'fly' - including : ABBYY Lingvo 12, Translate It!, Lingoes.
Includes comprehensive Help file and PDF Manual - no extra downloads required to add features etc.
Send PDF files via email from viewer
Undo/Redo functionality for text editor
Set default viewing preferences for PDF files
Import/Export Reader default settings
Compatible with Windows 2000 and later (32/64 bit)
Ruler, Snap To Grid and Guidelines

Add/Edit/Move Bookmarks
Delete Pages
Move Pages - By Drag&drop in Thumbnails View.
Insert/Import Pages (from existing PDF files)
Extract pages to a new (PDF/Image File)
Crop Pages/Files
Flatten Annotations/Comments
Insert Blank page
Summarize Comments
Export Comments
Scan Direct to PDF
Create new PDF documents from text and RTF files
Convert 15 supported image formats to PDF
Add Digital Signatures (incl. time stamps)
PDF-XChange Viewer ActiveX SDK supports all Windows (32/64 bit) operating systems from Windows XP** and later.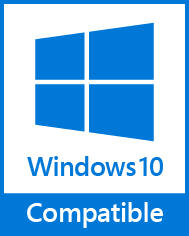 Version 2.5: Microsoft/Citrix Terminal Server compatible*.

* Note: Though many users have virtualized some of our component products such as the PDF-XChange Viewer and PDF-Tools application using XenApp, we do not support this at this time. Particularly the printer drivers are not designed to work in a virtualized environment.
** Limitations to product support for Windows XP
To experience the best performance of our products on all Windows operating systems, the onus is on users to ensure that they have all the latest available Microsoft Windows Service Packs & Updates installed.
Demo Limits
Evaluation versions of our SDK software are fully functional, allowing the testing and full utilization of all SDK features, Developers need to be aware that any test documents will have a demo watermark placed on every page of any PDF created or modified with the evaluation versions.
We recommend which ever option you decide is best suited for your needs - that you use the evaluation SDK's to the maximum prior to purchase to ensure satisfaction and only purchase when ready to recompile you completed application ready for distribution to your clients - with your license strings, to remove the demo watermarks restrictions.
As we do not offer refunds after issuing licensing info.
Licensing
Client Distribution
License
Pack (CDLP)

Base

PDF-XChange Viewer SDK

25K
Not required if you own our other PDF SDK's

50,000

100,000

250,000

1,000,000

Larger/Royalty Free

If a developer does not own any of the above SDK's, the purchase of a PDF-XChange Viewer SDK Base Pack is required prior to purchasing any Client Distribution. License packs.

The PDF-XChange Viewer SDK is not a Royalty Free product as standard - however special rates may be negotiated for large Client Distribution License packs.

Important : Either a PDF-XChange Viewer SDK Base Pack or one of our other PDF-XChange/PDF-Tools SDK's must be owned - prior to additional CDLP License packs being purchased.
Please note our default download includes both the Viewer Active SDK and the Simple DLL SDK versions.