Get Dynamic. Get Efficient. Get Productive. Get PDF-XChange Editor.
***************************************************************************
NO ANNUAL SUBSCRIPTION FEES - LICENSES ARE PERPETUAL !
(excludes optional maintenance and access to new versions after 12 months)
***************************************************************************
Simply put: the smallest, fastest, most feature-rich PDF software available. Create, view, edit, annotate, OCR* and sign PDF files – and that's just the beginning. If you work with PDF then this fully-customizable product will optimize your work process to levels that no other product can achieve. PDF-XChange Editor can be used to create PDF files from scanned documents, images, text files, Markdown files and much more. This software can also be used to convert Microsoft Office documents to/from PDF** – a feature that many PDF applications do not offer. There are over a hundred features available, including more than thirty tools that can be used to assist in the creation of document comments, annotations and links. These tools make editing PDFs a finely-tuned, precision process that produces documentation and image files of the highest quality. Our user-friendly functionality is diverse enough to meet the needs of all practitioners from novices to professionals. Please see below for an extensive list of all available features and functionality.
*The default OCR engine identifies text in documents and uses it to create an invisible text layer that is placed on top of the existing text. An Enhanced OCR plugin is now included in PDF-XChange Editor Plus. It is more accurate, dynamic and faster than the default OCR engine (and the previous EOCR plugin) and contains a range of extra features. Over 150 additional languages are now supported! Find out more here.
**Please note that source MS Office files must be text-based in order to be converted into text-editable PDF documents, and MS Office must be installed on the local machine for this feature to operate.
Our support team endeavor to respond to all queries within eight working hours – and we are usually much faster. We are available via email at support@tracker-software.com. Alternatively, browse our free support forums and Knowledgebase for the answers to your questions.Free stamp collections to use in conjunction with PDF-XChange Editor are available here.
Please note that if it is intended to incorporate and/or distribute this software with other software for commercial profit then you must first gain permission from Tracker Software Products.
Click the thumbnails below to view full-size screenshots.
PDF-XChange Editor/Editor Plus V9 supports all Windows (32/64 bit) operating systems from Windows 7 and later: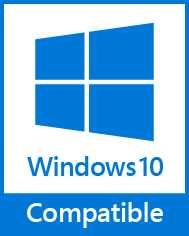 V4 thru V9: Microsoft/Citrix Terminal Server compatible.
Version 4, 5, 6, 7: Microsoft/Citrix Terminal Server compatible; WIndows XP*, WIndows Vista compaible
Version 3: Still available for Windows 95/98
The PDF-XChange Editor evaluation version is free for private and commercial use, provided it is not bundled with other software for financial gain. When PDF-XChange Editor is used in evaluation mode, many menu items are marked with a

symbol, which indicates that they are licensed features. These features can still be used, but watermarks will be present on output content, as detailed below. Please note that it is not possible to remove evaluation watermarks without a user license. If you want to experiment with the licensed features then we recommend creating a copy of documents with which to experiment.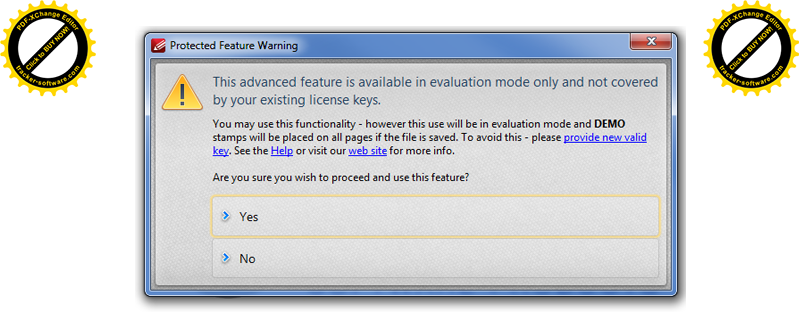 If you want to use a licensed version of PDF-XChange Editor to remove watermarks, then click the Organize tab, click Watermarks and then click Remove All.
Please note that, in order to keep the size of the installer files as small as possible, the PDF-XChange Editor manual comes as a separate download from the product installer. The PDF-XChange Editor manual is available at the following links:
PDF-XChange Editor Help Manual - Ribbon UI
PDF-XChange Editor Help Manual - Classic UI
PDF-XChange Editor can be used to create new PDF files from third-party document formats such as MS Office, images files, plain text (*.txt) and many more. If you want to convert documents of these formats into PDF format then simply open them in PDF-XChange Editor and they will convert automatically. If you want to create PDF files from other Windows applications that can print to paper, then you should use the PDF-XChange Lite virtual printer that is included with PDF-XChange Editor. You can also use PDF-XChange Editor to convert scanned paper documents into PDF format, and to view, edit and annotate PDF documents.
If you are unsure of which download is applicable to you, then you should use the zip installer as it will identify the version of Windows that you are using and download the correct installer for you. Note that this installer is a .exe file wrapped in a zip file, which is a necessary step as some download management software blocks .exe files. Alternatively, you can use the .msi installer - but in that case it is necessary to download and install the correct version for your operating system.
Virtual Print Drivers
PDF-XChange Lite (this product is now free for non-commercial use, and included for commercial use with PDF-XChange Editor/Editor Plus and PDF-Tools).
PDF-XChange PRO (includes PDF-XChange Editor).

MSI Installer Options
These installers are designed for corporate-level system administrators, as opposed to general users. If you are unsure of how to approach installation then you should use the default .zip installer instead of the .msi installer.

International Editor Language Support
The PDF-XChange user interface language support files are available from the Language support page.
FREE OCR Support
OCR functionality is available at no charge in both the free and licensed version of PDF-XChange Editor. The default installation supports four languages (English, French, German and Spanish). Additional language extension packages are available here.
There is also an optional Enhanced OCR plugin available for PDF-XChange Editor and PDF-Tools. It is more accurate, dynamic and faster than the default OCR engine, and contains a range of extra features. Further information on this plugin is available here.
Avg. Score From
561
Reviews :
5/5 Stars
by

Riccardo Brocadello

15 Apr, 2021 06:59 AM PDT

Like a lot. I'm proposing to purchase in my entity for all my colleagues.

by

IT Admin

15 Apr, 2021 06:48 AM PDT

Great Software for pdf editing

by

Robert Coleman

14 Apr, 2021 02:30 PM PDT

I actually recently renewed my maintenance plan, My experience with Tracker Software goes back to the PDF-XChange Viewer. More years ago than I like to think about, I was using the free version and experienced an issue the details of which I no longer remember. I contacted Tracker Software support and received excellent support despite the fact that I was using a free version. Out of appreciation for this, I converted to a paid version and eventually carried that over to the Editor. I continue to keep my maintenance plan active because although I probably understand and use 1% of available features, I continue to appreciate the prompt responsiveness whenever I post in the support forum.

by

Gerard van der Stelt

13 Apr, 2021 08:08 AM PDT

I used the pdf xchange app for a long time as freeware, but I thought it was a really nice program with lots of possibilities. In particular, the possibilities to edit drawings by adding labels. Then I wanted to work with layers. That was only possible if I bought the program. i was already so enamored with the program that i was already planning to buy it anyway. the possibilities are endless. I think it's a wonderful program. That's why I bought it.

by

Enrique Alonso Corao

12 Apr, 2021 11:33 AM PDT

flexible, excellent !