************************************************************************************
NO ANNUAL SUBSCRIPTION FEES - LICENSES ARE PERPETUAL !
************************************************************************************
PDF-XChange Lite is the lite and simplified version of Tracker Software's best-selling virtual printer, PDF-XChange Standard. It installs in the same manner as a standard printer and can be selected as desired to print/convert documents into industry-standard PDFs. Almost all windows applications are compatible with this software. It uses the same cutting-edge PDF creation engine as all of the Tracker Software applications. PDF-XChange Lite is ideal for home users, small businesses and all who require a simple and efficient method to create PDF files. It creates files that combine optimized space usage and excellent image quality.
PDF-XChange Lite is free for non-commercial use. Additionally, it is no longer available as an individual product, but it is included with two of our other applications - PDF-XChange Editor/Editor Plus and PDF-Tools. (Please note that existing owners of PDF-XChange Lite will continue to receive free updates to new version releases with active product maintenance).
Our support team endeavor to respond to all queries within eight working hours – and we are usually much faster. We are available via email at
support@tracker-software.com. Alternatively, browse our free support forums and Knowledgebase for the answers to your questions.
Click the thumbnails below to view full-size screenshots.
Loading ...
PDF-XChange Lite
PDF-XChange Lite enables users to control basic paper settings such as scaling, resolution, layout (for example n-up and booklet setups) and manage embedded font data.
PDF-XChange LIte Printer V9 supports all Windows (32/64 bit) operating systems from Windows 7 and later: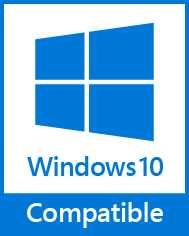 V4 thru V9: Microsoft/Citrix Terminal Server compatible.
Version 4, 5, 6, 7: Microsoft/Citrix Terminal Server compatible; WIndows XP*, WIndows Vista compaible
Version 3: Still available for Windows 95/98
Tracker Software make the evaluation versions of their products freely available for unrestricted private and commercial use - provided that they are not bundled with other software for financial gain.
All licensed features of our products can still be used in the evaluation versions, but watermarks will be added to output content, as detailed below. If you decide to purchase the product then all content subsequently created will be free of the evaluation watermarks.

Additionally, we guarantee that none of our evaluation products require registration, and neither do they contain spyware, adware or any other invasive content. Furthermore, all of our products are very simple to fully uninstall via the the 'Add/Remove Software' option of the Windows Control Panel.
PDF-XChange Lite is available only in a 32/64 bit .exe installer.
Avg. Score From
15
Reviews :
5/5 Stars
by

13 Oct, 2018 03:52 AM PDT

Best of PDF-Editors ... Ich bin Software-Trainer in Hamburg (www.d-lan.eu) und liefere PDF unter anderem als Unterrichtsbegleitmaterial aus.

by

Clinton McLellan

13 Jan, 2016 11:23 AM PDT

No fuss software! Thank You

by

Detlef Lange Softwaresupport

05 Jan, 2016 03:23 AM PDT

Ich bin Software-Trainer in Hamburg (www.dlsos.de) und liefere PDF unter anderem als Unterrichtsbegleitmaterial aus. Mit diesem Tool produziere ich schnell, gut und kostengünstig. Außerdem empfehle ich den Editor für Büroumgebungen.

by

Triny

14 Sep, 2015 11:11 AM PDT

Excellent product! I enjoy to use it. Can recommend everyone who needs lightweight and smart soft to get pdf-documents.

by

Cheong, BH

21 Nov, 2014 09:34 PM PDT

This is great software. It's good not only because of its performance in terms of size and speed, it's also excellent because of its humane design, friendliness, and offer. You will know what I mean after giving yourself an opportunity to try it.