PDF-XChange 'Lite' is our ever popular solution for the creation of Adobe compatible PDF files from virtually any Windows application, the list is endless. PDF-XChange 'Lite' is FREE for non commercial use and is a simplified version of our PDF-XChange Standard print driver - retaining the 'Industrial' strength PDF creation engine shared by all of our PDF creation tools!
Ideal for Home users, Small business and all those requiring a simple yet highly efficient way to create PDF files using our award winning PDF technology to create the smallest PDF files available . PDF-XChange Lite is installed as a virtual printer in your printers list that you can print to PDF from any Windows software application.
**Please note that PDF-XChange Lite is no longer for sale as a standalone product but is included with PDF-XChange Editor, and now, PDF-Tools license purchases - see Special Offers below. Existing owners of PDF-XChange Lite standalone licenses will continue to receive free updates to new version releases with active product maintenance.
**SPECIAL OFFERS**
Offer 1: For Commercial/Business, Tracker Software Products is pleased to offer our Commercial/Business customers who have purchased licenses for the PDF-XChange Editor and PDF-Tools the means to convert to PDF from any windows based application with a 'FREE' copy of PDF-XChange Lite. Editor and PDF-Tools license keys will license the PDF-XChange Lite directly. - more info
Offer 2: For Home/Academic, We are now offering

PDF-XChange Lite

for FREE - no strings or catches, the only restriction being you must not use for business or commercial use in any way - so now all home users/students have access to a truly robust, 'industrial' strength PDF creation tool, for use with any Windows application - just open a document and 'Print' to

PDF-XChange Lite

to create your PDF files!

- more info
PDF-XChange 'Lite' 2012 features include:
Re-engineered with a faster, highly optimized XPS based conversion engine (NEW)
Improved image conversion (NEW)
Improved conversion of imaged text characters (NEW)
Improved font management (NEW)
Terminal Server/ Citrix Compatible
Multi-Language UI support
Output Documents from any Windows Application & Create new PDF file
Control Basic Paper Settings including paper size & scaling; Basic graphic resolution settings; and normal, n-up and booklet layout settings.
Add Custom PDF Forms to PDF documents during creation.
Control how and where you save your converted PDF files or let's you use standard Save As Dialog.
Embedded fonts support
Create PDF files with clickable literal URL links (http;//, mailto:) intact after converting to PDF.
Resolution - Max Output 2400 DPI
Mirrored Printing Supported
Add Document Information/Metadata/XP Metadata
PDF Files automatically optimized using world leading compression
Windows XP > Windows 10
** A

PDF-XChange Editor

or PDF-Tools license, qualifies for

PDF-XChange Lite

- Absolutely FREE! (commercial use included)
PDF-XChange Lite v5.5 (2012) supports all Windows (32/64 bit) operating systems from Windows XP** and later.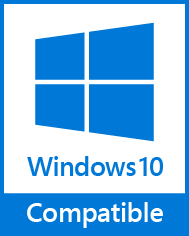 Version 5 (2012): Microsoft/Citrix Terminal Server compatible*.
Version 4: Microsoft/Citrix Terminal Server compatible*.
Version 3: Still available for Windows 95 and later.

* Note: Though many users have virtualized some of our component products such as the PDF-XChange Viewer and PDF-Tools application using XenApp, we do not support this at this time. Particularly the printer drivers are not designed to work in a virtualized environment.
** Limitations to product support for Windows XP
To experience the best performance of our products on all Windows operating systems, the onus is on users to ensure that they have all the latest available Microsoft Windows Service Packs & Updates installed.
Please feel free to try any or all of our evaluation versions - none have any kind of time limitation or function restrictions, save that any documents converted to a PDF or an Imaging format will contain a demo stamp/watermark. (see below)
Should you decide to purchase the product in question, all new content is created without this watermark and your pages will be free and clear of such an evaluation image.
We guarantee none of our evaluation products requires registration or contains Spyware, Adware or any other invasive content - and each product allows you to easily uninstall at any time from the Windows Control panel - 'Add/Remove software' option!


PDF-XChange Lite is available in an 32/64 bit .EXE installer only.