This section provides graphic and media marketing collateral for use by our resellers and distributors.
If there are other items you may require please contact us at sales@tracker-software.com
Media Resources
Tracker Software Products - Reseller Guide
Reseller Guide to using Tracker Software Products Online Ordering System - Click Here - * Updated March 3, 2018
PDF-XChange - Distributor Installer Downloads
PDF-XChange V8 Distributor Builds (7zip files)
PDF-XChange - Resellers Pricelist
May 2019 Reseller Price Workbook (USD/EURO) - (XLS) - 349 KB (Corrected Euro OCR plugin pricing)
Note for EU resellers:
As the USD to EURO conversion rate fluctuates on a regular basis, always check your reseller account and update the USD to EURO conversion rate on the Start Page tab of the pricing workbook to ensure pricing matches our website.
PDF-XChange - Dept of Commerce ECCN certificate
Tracker Software Products

is pleased to report that the

PDF-XChange

family of products has now acquired from the US Department of Commerce Bureau of Industry and Security - an ECCN - Export Control Certificate, required in certain circumstances where a software application has the ability to apply and enforce encryption technology (such as

PDF-XChange

does offer).
PDF-XChange

ECCN Export Certificate - 87 KB
Any corporate user of

PDF-XChange

needing to distribute their legitimate

PDF-XChange

license to foreign subsidiaries' and comply with such US Export controls, may contact us for further details and our ECCN and certificate information.
Graphic Resources
Tracker Software Products

Logo Files

(NEW)
Each Logo Pack download includes the following image formats:
330px X 100px (PSD) Photoshop file
330px X 100px (AI) Illustrator file - vector based
330px X 100px (EPS) Postscript file - vector based
330px X 100px & 1200px X 365px (PNG) Portable Network Graphic file (transparent background)
700px X 250px (PDF) Portable Document Format
Tracker Software

V6/V7/V8 Product Images

(NEW)

Each archive contains the following image sizes (in pixels) for each product (24X24, 60X60, 80X80, 100X100, 158X158, 220X220 & 250X250)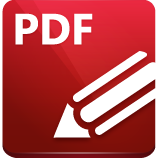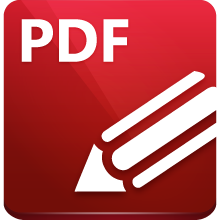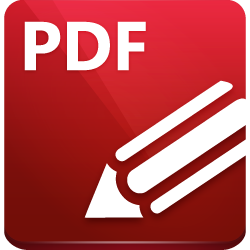 PDF-XChange End User Products Images V6/V7/V8 (8.2 Mb) - Product_icons_EU_V6.zip
PDF-XChange Developer SDK Products Images V6/V7/V8 (7.2 Mb) - Product_icons_DEV_V6.zip
PDF-XChange All Products Images V6/V7/V8 (15.3 Mb) - Product_icons_ALL_V6.zip