Back to Articles List
How do I view, edit and create keyboard shortcuts in PDF-XChange Editor?
Question
How do I view, edit and create keyboard shortcuts in PDF-XChange Editor?
Answer
All keyboard shortcuts are detailed here.
Keyboard shortcuts can be edited/created as follows:
1. Right-Click on the blank area of any Toolbar
2. Click Customize Toolbars: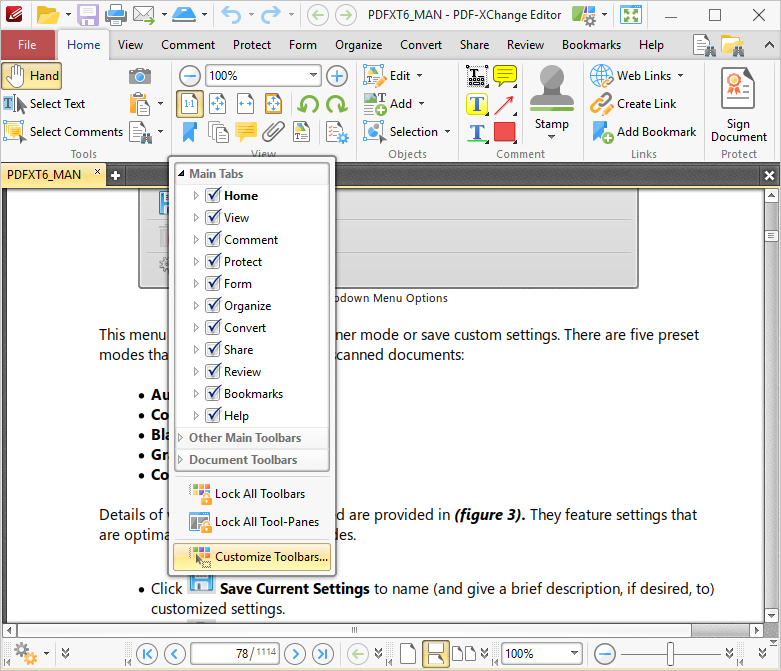 3. The Customize Toolbars dialog box will open. Click the Commands tab: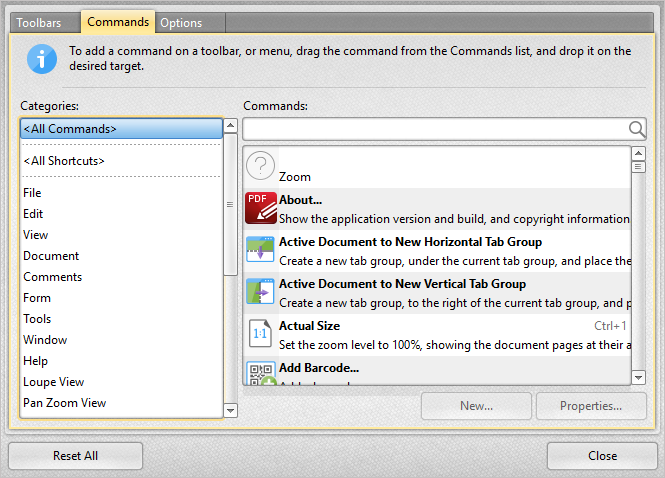 4. Use the Categories submenu to select a section of the software. (The default selection is <All Commands>, which means all available keyboard shortcuts are displayed). When sections are selected their actions and associated keyboard shortcuts will be displayed in the list on the right.
5. Select actions and click Properties to view additional information. The Command Properties dialog box for the Add Bookmark function is detailed below: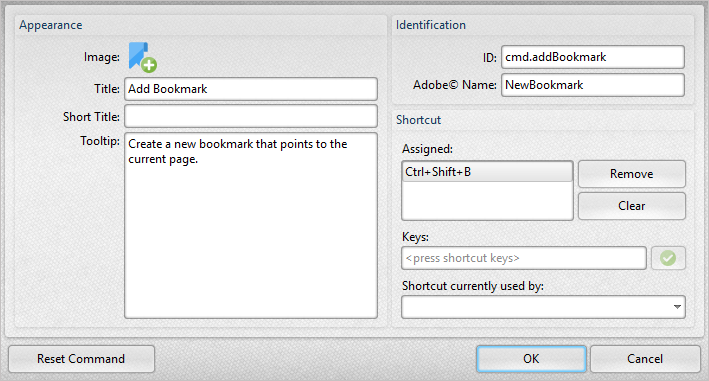 6. Assigned shortcuts are detailed in the Assigned pane. Use the Keys text box to determine new shortcuts and then press OK. (Please note that if the key combinations entered are already in use, the associated feature will be displayed in the Shortcut currently used by text box).
Keyboard shortcuts are also available in PDF-XChange Viewer, although it should be noted that this product has now been discontinued as PDF-XChange Editor has superseded it. Please see page 23 of the PDF-XChange Viewer manual for keyboard shortcuts. The manual can be downloaded here.