Back to Articles List
How do I Convert multiple Microsoft Office documents at once?
Situation
I have a large amount of Microsoft documents that I need to convert to PDF.
Instructions
One method to convert multiple Microsoft format documents (Word, Excel, Internet Explorer, etc.), is through OFFice2PDF. OFFice2PDF is available through the purchase of PDF-XChange Standard and PDF-XChange Pro.
Go to OFFice2PDF.
To add the files you wish to convert, highlight the program you wish to convert from by clicking on it, then clicking add.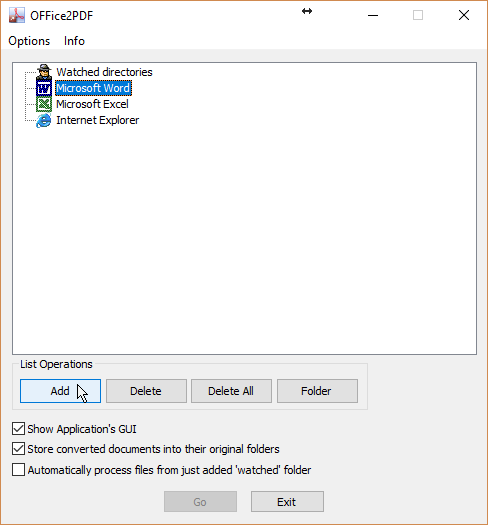 Now select the multiple programs. To select more than one program, use CTRL+Left Click
Once you have selected the file(s) you wish to convert, click Open.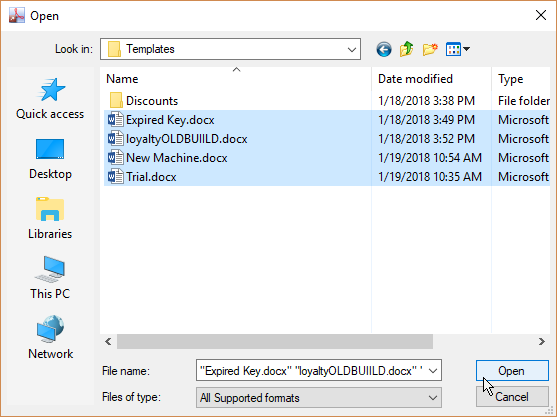 You should now see all the the files under the program you are converting from. Click on Go.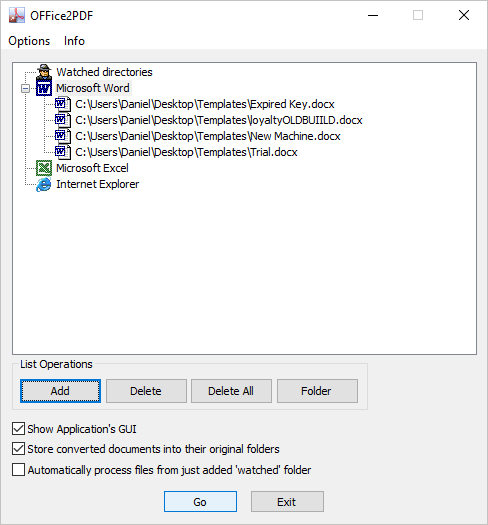 All of the files will open, convert, then close.
Note that this does not replace the original Document. The new Documents should appear in the same folder as the originals.

These documents are not attached to each other and can be treated individually from this point.