Back to Articles List
How do I preserve original filenames that contain decimal points when I convert them to PDF?
Symptoms:
I am currently using PDF-XChange Lite or PDF -XChange Standard. I have countless documents that I now need to convert to PDF. However, when I use a PDF-XChange printer driver to do this, it does not reproduce the name of the documents correctly and stops at the first decimal point.
Cause:
This issue arises due to contrasting design implementations that prevent some applications from sending full file names and extensions when documents are printed. This may result in filenames becoming truncated when they are passed to the PDF-XChange printer driver.
Resolution:
Follow the steps below to resolve the issue:
1. Move to the Start Menu.
2. Search for and open Printers and Scanners.

3. Click the problematic printer and Seelct Manage, form the submenu

4. Then click Printing preferences in the submenu: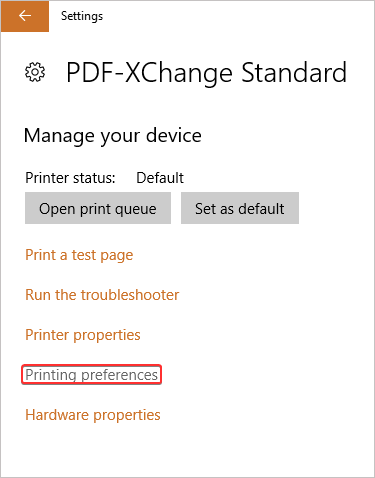 The Printing Preferences dialog box will open.
5. Navigate to the Save tab: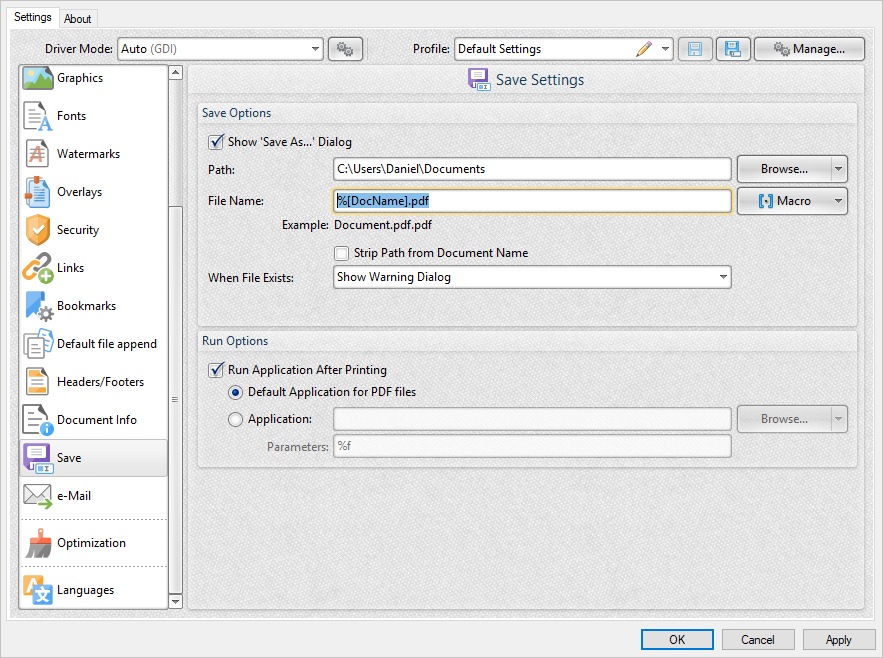 6. Update the File Name value from "%[DocName]" to "%[DocName].pdf".
This will prevent the PDF-XChange printer driver from trimming the last portion of file names when the printing application does not send a file extension. If the printing application does send a file extension then the PDF-XChange printer driver will remove it automatically, which means the end result should be correct in all cases.
Note that if you have a large amount of Documents you need to convert to PDF, our PDF-Tools suite may suit your needs better, It is available as a standalone program here or as part of the PDF-XChange PRO Bundle.