Back to Articles List
How do I create a digital signature and/or share with multiple users
If you already have the certificate created and available on a network resource, please skip to the Sharing a Signature section.
Create a Certificate
You will first need to create the certificate and the image you would like to use in a shared network location.
1. Open a new document and use the Sign Document tool under the Protect Tab.
Choose "Use Certificate from file"
2. Click Create Certificate: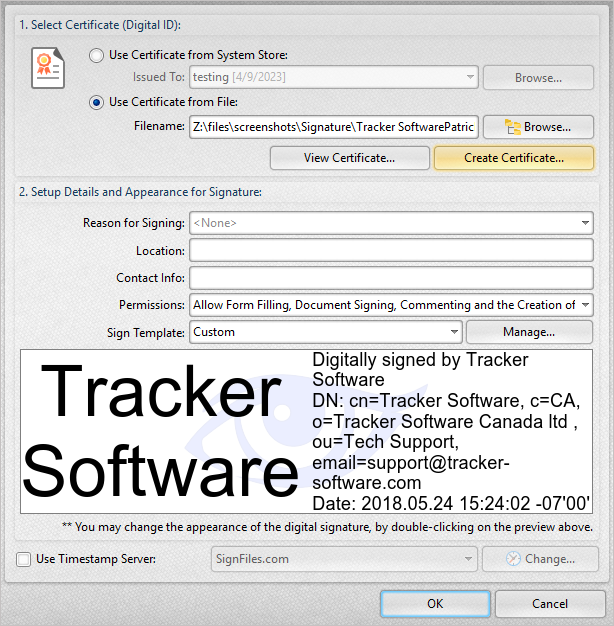 3. Fill in the fields as desired, then be sure to select "New PKCS#12 Digital ID File"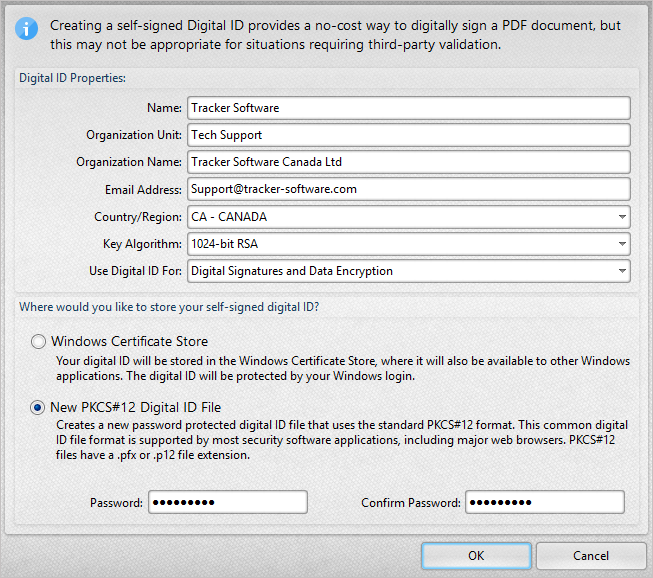 4. Once you have set a password, click okay, you will then be prompted to save it to a location.
Ensure you save this to a network location that is accessible to all users who will be using it.
5. Select Manage: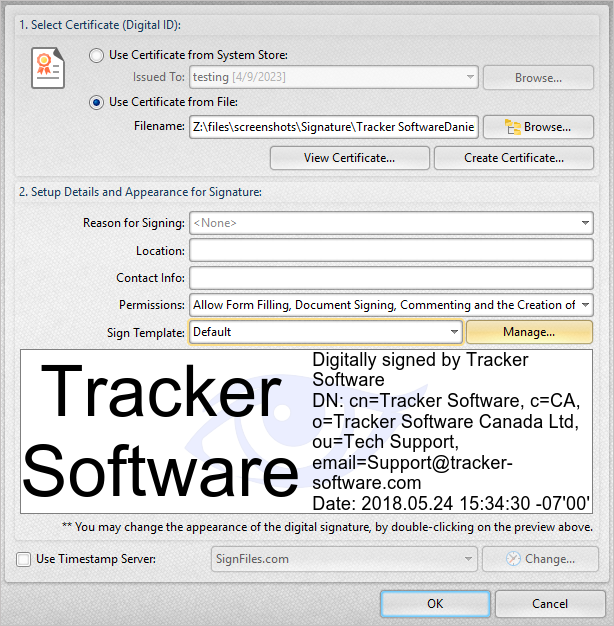 6. Select the template you would like to share, and click Edit: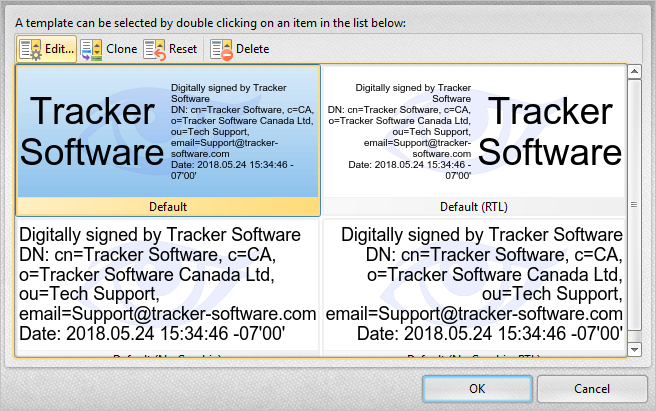 7. Choose Custom Icon (This should also be available on a shared network location):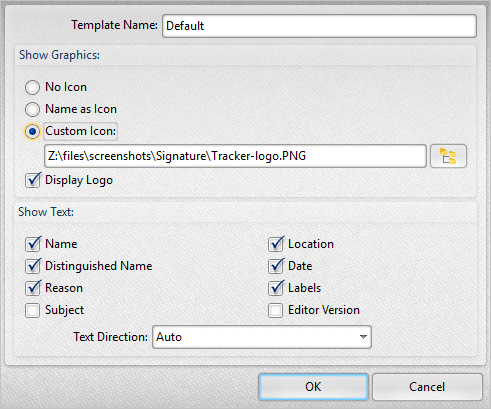 8. Deselect all aspects of the certificate you do not want displayed:
At this point, you should have a certificate and an image in a shared location.
Sharing a Signature
1. Open the File tab and choose Export Settings:
Depending on your version of the editor, this may be under the Manage Settings menu.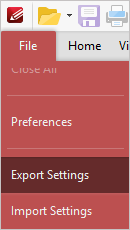 2. Select Digital Signature Appearance Templates and Deselect all other options: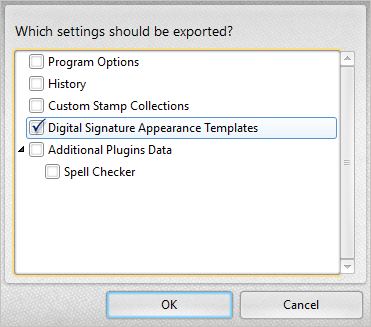 3. Save the settings Export to an easily accessible location with a user friendly name: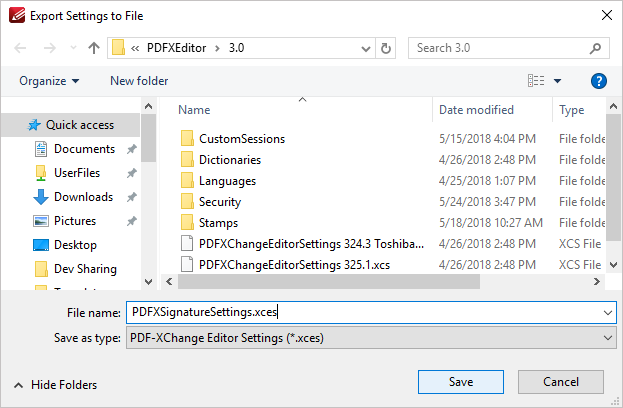 4. Distribute this file to your users, and have them Import this file into their PDF-XChange Editor or Editor Plus application in order to finalize the sharing process.