Back to Articles List
How do I Customize Headers and Footers
Symptoms
There was an issue in which some functions were missing between the release of V7 and build 325, if you are experiencing this, please update your software to the latest version available here.
As of build 325 we have moved away from our old method of handling headers/footers to allow for even more functionality than ever before.
Resolution
The Header and Footer tool is now located on the Organize Ribbon Tab. It contains 3 options, Add, Remove All, and Manage.
The Add function utilizes many of the same windows described below, in the Manage section.
The Remove all function is used to remove any and all Headers/Footers, within the currently viewed document.
**Note: These functions are also available in our PDF-Tools suite for batch processing here.
Managing Headers/Footers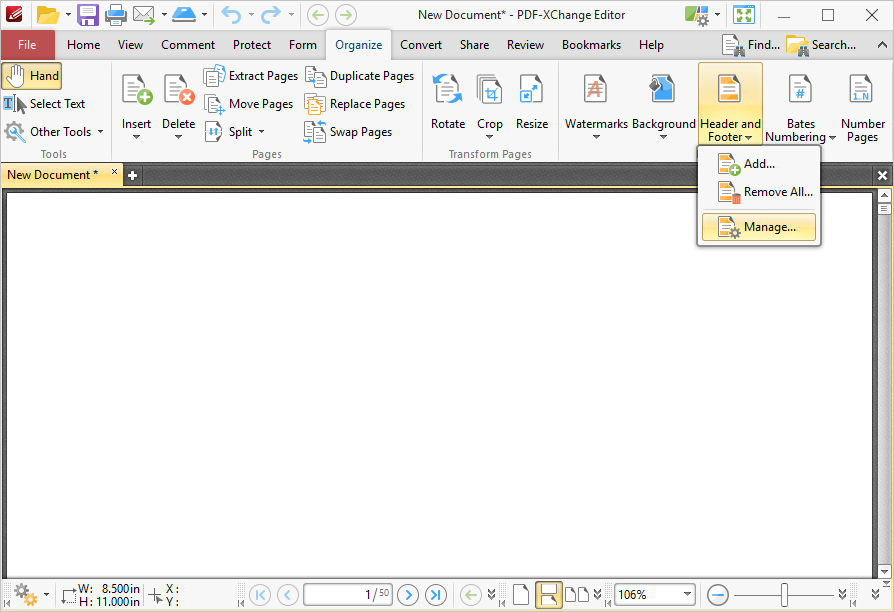 The Manage Function, as displayed above, Will open a dialog box allowing you to manage existing Headers/Footers within this document.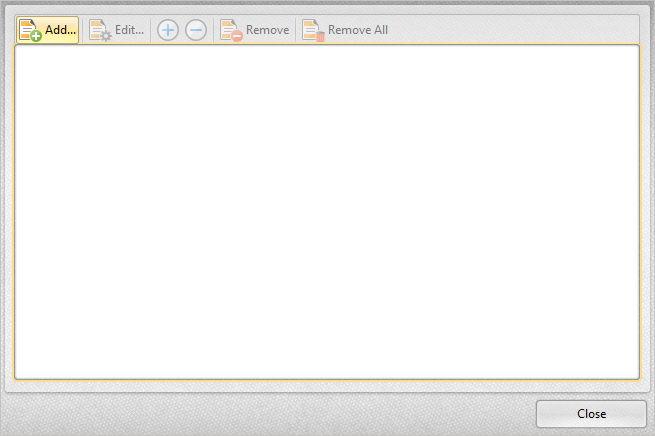 Clicking on Add will display a dialog box for managing a new set of headers/footers.
Text Options
Each of the three Headers and footers Correspond to a section of the page they will be affixed to as displayed in the Preview Pane: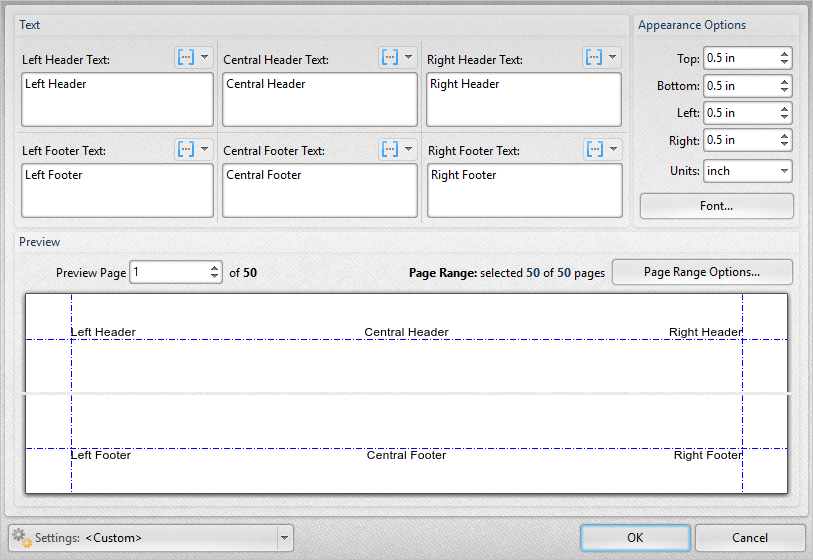 Additionally, we have expanded macro functionality into our new macro dropdown menus. Macros are field specific and allow for many additional functions, below are some of the options: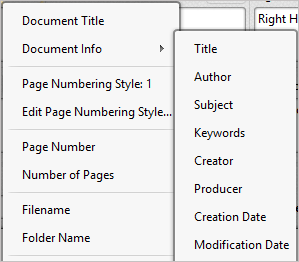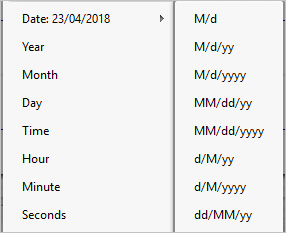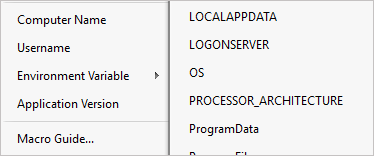 Many of these functions are contextual, and will change dynamically depending on the Document, Time, or even the PC you are working from.
One function of special note is "Edit Page Numbering Style...". This was an old function and has been brought forward somewhat differently than many users may recall.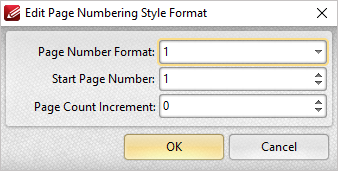 Clicking this function will once again open a dialog box, allowing you to specify:
Number Format: This function allows you to alter how the Page number will be displayed.
Start Page Number: This is the number that your pages will begin counting from (not the page number to start counting on).
Example: Setting this number to 7 will result in page 1 being labelled as page 7, and page 6 being labelled as page 12.
Page Count Increment: This function allows you to alter how pages are counted, making this value 2 for example will result in your pages reading 2,4,6,8, etc.
Appearance Options
This allows you to set the margins in your choice of units for headers and footers, as well as change the font options: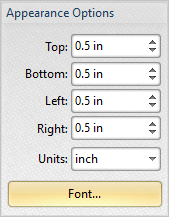 While the Font window allows you to define the font to be used by headers and footers.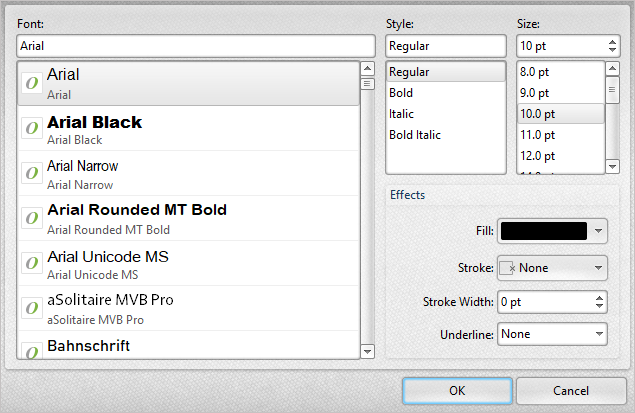 Preview Pane
This pane displays a sample of what the document could look like after applying your headers and footers.

The Preview Page field allows you to specify which page to preview, you can use the mouse scroll wheel in this field to quickly jump to a desired page.
Clicking on Page Range Options will open the below dialog.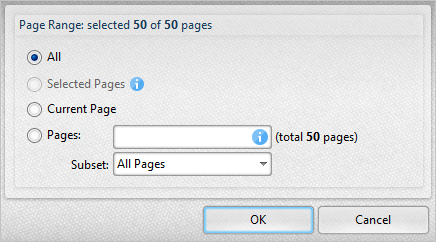 Allowing you to specify which set of pages these headers and footers will pertain to.
Using this function in conjunction with the Manage function will allow you to create different headers and footer styles spanning across multiple overlapping pages. As displayed below: