Limitations to Windows XP Home & Professional Product Support
Knowledge Base Article:

KB399

Created On:

Feb 5, 2014 11:07 AM

Last Modified:

: Feb 5, 2014 02:49 PM

13737 visit(s)
Microsoft to end support for Windows XP Home & Professional (32/64 bit)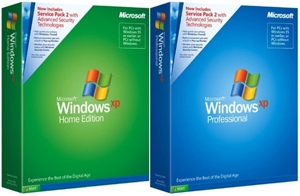 As many users may be aware, from April 8, 2014, Windows XP will no longer be supported by Microsoft. For End Users this means no more critical updates, fixes or patches will be released for the XP product line, for Software Application Developer's such as ourselves this can be even more trying as MS Development Tools required to compile our applications to run with Windows critical functionality can be altered or even removed which may affect the way our products function in Windows XP and this is entirely beyond our control.
However we also realise there is still a significant Windows XP user base worldwide and we will continue to do our best to support Windows XP in our products, however this will become increasingly challenging as MS continues to change the way windows functions and applications compile using the MS Visual Studio 2013/14 toolkits to run on the Windows Operating System.
To experience the best performance of our products on Windows XP systems, the onus is on users to ensure that they have all the latest available Microsoft Windows XP Service Packs installed and eventually it will become necessary for users to migrate to later Windows OS versions to continue to have access to the latest releases of our products - in the meantime rest assured we are working to extend the life of XP installations for as long as is possible.